How we can help your business?
We are the UKs leading ISO consultancy company and we have been chosen by over 150 clients over the last six years, to help them gain their chosen certification or accreditation, is testament of our great achievements.
We can confidently say that we know how to get you your desired results.  With over 40 years collective experience and 100% success rate, going the extra mile for our clients is one of the areas we are proud of.
Don't take our word for it.  Here are some of the reasons why our clients work with us
"We initially contacted Synergos to assist us with ISO 27001 certification. The proposal we received was very comprehensive and detailed clearly everything we needed to know. From the moment we engaged with Jenny and her team we were reassured that we would have their assistance at each and every stage. They took the time to find out about us and our business which enabled them to provide the support required to achieve our certification.
Jenny's wealth of knowledge was invaluable and enabled us to not only create all the policies and implement controls required but she was always available to answer any questions/concerns we had.
What seemed like a daunting task was made relatively pain free (if that's at all possible with an Information Security Management System) and we sailed through the audit surveillances with the support of Synergos and our tremendous team.
Gaining ISO 27001 was a great achievement for us and we are proud to say that we are one of only six Managed IT Service providers in the North East of England to have both this accreditation and ISO 9001. This has helped our business demonstrate our commitment to Information Security which is so vital to not just us but the companies we work with and the services we provide.
Synergos are an ethical company who not only have the knowledge and experience to help but really care about their clients. We would have no hesitation  recommending their services to any business seeking to achieve ISO certifications and we're already in consultation with Jenny to assist with our next certification."
"We have worked with Synergos for coming up to two years now and they have made the process of certification of the ISO:9001 so much easier. Their support and input is always welcome and great people to work with".
John-Lee Thompson, General Manager, Hudson Contract
"Many thanks to Synergos, and their Health and Safety Consultant Steven who recently supported us through the process of CHAS accreditation.
His understanding of the process and the information required guided us smoothly, easily and with minimal disruption to our daily activities. I would have no hesitation in recommending Synergos to carry out this support service for anyone overwhelmed by what appears to be a time consuming, but valuable, third-party accreditation, within the construction sector.
Give your business new opportunities
The impact of receiving an ISO certification and third-party Health and Safety management system accreditations can have a positive impact on your business. It can open many new doors and present your company with a wealth of exciting opportunities. Working with a team of compliance specialists can help you to reach important milestones faster.
100% Money back guarantee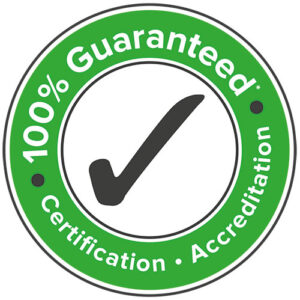 That's right, with our 100% money back guarantee* you have absolutely nothing to lose and everything to gain by partnering with a company with a proven track record.  If we fail by helping you get your certification or accreditation, we will refund, every single penny that you paid directly to us.  That is our promise.
*subject to our terms and conditions
Your next step
Your business is everything. Gaining ISO certification and third-party Health and Safety management system accreditations will speak volumes to your trade partners, as well as helping you stand out from your competitors.
Here to help you!
Here at Synergos Consultancy we'd be delighted to help.
Whether you have questions or are looking for advice and support to maintain certifications/accreditations.
Contact us today to see how we can help you:
info@synergosconsultancy.co.uk