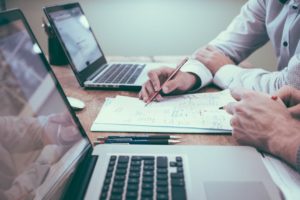 Have you ever wondered about the 'how and why' behind the creation of the internationally recognised set of standards we know as ISO?
To develop a standard that is valued and validated by companies and experts across the globe, there are many factors that are taken into account. The result of all this hard work is the ISO standard that your company, and others, spend time, money and resources on securing.
But how is an ISO standard made? Just what is the process that creates one of the most valued and coveted certifications and accreditations across countries and industries?
Three years from start to finish
The technical committee is the orchestra of any standard. This group is made up of experts and influencers from a specific industry or sector.
Once a proposal for a standard is made or significant changes to a current one, this technical committee is responsible for developing a draft of the standard that meets specific market needs.
This document is then shared. Feedback and comments feed into the process so that the standard is as detailed as it should be.
To get consensus and agreement across the board, the voting process is critical to success. If an agreement is not reached, it will be modified further. Once there is consensus, the draft is on its ways to becoming a standard.
With the digital age helping to streamline the process, communication between technical experts across the world makes it easier to create a standard that is detailed and responsive to the changing needs of business.
Principles of standard development
I. Who decides to create a new standard?
Surprisingly, it is not ISO but rather requests for change by industry and other stakeholders, such as consumer groups.
This is a key principle in the development of all standards, including changes and modifications for current standards.
II. Who are the key players in the process?
Technical committees are larger groups of experts based all over the world. Smaller sub-groups of experts of these groups are an important cog in the wheel of ISO standards. It is these groups of experts and stakeholders who shape a standard be defining its scope and its key definition. They are instrumental in creating and validating content too.
III. Who else is involved?
There are many people and groups who feed into the process of developing standard including consumer associations, academics, government organisations and departments.
IV. How are standards and their content agreed upon?
The success of ISO standards relies on the consensus approach that is taken in the developing of standards. There needs to be broad agreement across all parties because, without it, the value of these standards would be denied.
Worth the paper they are written on
In the business world, there are numerous accreditation schemes. The badge of honour, so to speak, should speak volumes to consumers and other stakeholders.
In the case of ISO standards, you know you are partaking in a process that will have a meaningful outcome for your business.
How can we help you?
Click here to download our new eBook, which will give you an overview of the ISO standards and the FAQs that will help you understand ISO better.
If you're in need of assistance with any aspect of certification, here at Synergos we'd be delighted to help. Whether you have questions about the path to certification or are looking for advice and support to maintain an existing standard call 01484 817 444 or Email info@synergosconsultancy.co.uk and we'll be happy to talk it over with you.