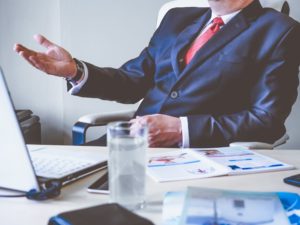 Health and safety, ensuring the physical and emotional well-being of your staff, rarely strays from the agenda but what will be the hot topics for the coming year?
1 Continuing employee health and safety but…
… some experts suggest that there may be a different slant about to come to health and safety training. Health and safety is not fixed. It is a process that is continually evolving and for too long, say some, it has been seen as a nuisance.
Training will now be expected to focus on health and safety culture: that is, highlighting the part we all play in being safe and healthy at work.
2 Workforce exposure to technology
There is no doubt that the digital revolution is upon us with more and more of us professionally and personally relying on technology to improve our lives.
The state of connectivity – that is, being 'connected' to social media and so on – 24 hours a day could now be reaching harmful proportions. If your staff are unable or unwilling to switch off once they leave work, does it become a health and safety issue? Some experts suggest that 2018 could be the year businesses start to grasp this thorny issue.
3 Office worker lethargy
Many of us will know how we end up sitting at our desks for far longer than we should! When we are busy and emails are flying in, demands for reports and so on, we don't realise how static we become in our working day.
A recent report in The Lancet suggests that office workers who continually sit for more than eight hours a day are more at risk of premature death. Sedentary living could become a health and safety issue for businesses across the UK in the coming year.
4 Brexit
Whichever way you voted and no matter what your opinion of how Brexit will affect your industry, it is happening. With the details being thrashed out, some health and safety moguls are suggesting that the coming year will be the one in which business looks at the smaller details too, including how health and safety will be affected.
Some suggest that without a legally binding health and safety process, the future could look very different.
5 The tragedy of Grenfell and building safety
The summer tragedy that dominated the headlines saw a tower block blaze taking the lives of 80 people in London. Whilst there are many unresolved and as yet-to-be-discussed issues from this tragedy, it has shone a spotlight on health and safety in terms of fire, sprinklers and other fire prevention systems – and not just in tower blocks.
With the investigation underway, as well as affecting how housing and builders operate, there could be wider H&S implications too.
6 Are directors responsible for health and safety?
It is a question that some legal experts are asking in relation to section 37 which addresses whether directors of a company are directly responsible for health and safety breaches. Legal high fliers suggest that this year, there will be increased discussion on how much authority and responsibility a director has, and how this is investigated when there has been a breach.
What do you think will be hot topics in the coming year?
How can we help you?
Click here to download our NEW FREE eBook, informing you of the benefits of CHAS to your business.
If you're in need of assistance with any aspect of this accreditation here at Synergos we'd be delighted to help, call 01484 817 444 or Email info@synergosconsultancy.co.uk and we'll be happy to talk it over with you.