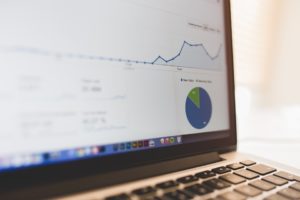 The growing fervour around Brexit leads to more questions than answers. For UK businesses exporting and importing to and from Europe, they are trading in uncertain times. But what is even more uncertain is what this picture will look like post-Brexit.
Whether you are a Remainer or a Leaver, there is no denying that for businesses, there are many issues and concerns.
Businesses are considering their options and one such option is AEO or Authorised Economic Operator.
Smoothing out the process and time spent in customs at various borders, AEO status may or may not be the golden chalice post-Brexit. But with HMRC announcing increased figures relating to AEO, it seems that many businesses are taking the chance.
What HMRC are saying
In spring 2018, HMRC was telling us they were 'talking' about AEO including its future direction.
That AEO applications had increased since the introduction of the Union Customs Code in May 2016 and that the UK Government intends to 'negotiate mutual recognition of AEO once the UK leaves the EU'.
However, HMRC also notes that AEO status may not be appropriate for every trader. It may only be of benefit to those businesses dealing with large volumes or who act on behalf of others.
HMRC deputy chief Jim Harra pointed out that the AEO 'big boom' hasn't 'happened for everyone yet'. He points out that for those companies dealing with German customs, for example, AEO status does bear fruit.
However, he admits that post-Brexit, a mutually recognised status could push demand further. And that's why the HMRC are discussing now how they could meet this heightened demand for AEO status.
Increased staff recruitment at HMRC
But the figures for AEO are not just in terms of increased applications – HMRC are taking on more staff too;
Improving their AEO application processing – with a projected increase in demand that is only expected to climb, HMRC is implementing ways of making the process 'sleeker'.
More staff – they are recruiting more people to work specifically on AEO.
More AEO traders – between November 2017 and March 2018, 50 AEO traders were added with another 50 applications in progress.
More interest – there is more interest in AEO status being shown and this too is something that HMRC must furnish.
What now?
If you are considering AEO status, you will no doubt have many questions. Some may not be answerable until more details relating to the Brexit agreement become available.
It is interesting to note that the HMRC deputy chief also noted that AEO status could bring more benefits for more traders after the outcome of Brexit negotiations.
In effect, with things still in the air, it's difficult to know which way to leap.
At Synergos Consultancy, we have no more answers than anyone else on what Brexit will look like, but we do have extensive knowledge of AEO and what it could potentially deliver for you.
How can we help you?
If you're in need of assistance with any aspect of certification here at Synergos we'd be delighted to help. Whether you have questions about the path to certification or are looking for advice and support to maintain an existing standard call 01484 817 444 or Email info@synergosconsultancy.co.uk and we'll be happy to talk it over with you.