As a small business owner, the likelihood is you'll need to wear a lot of different hats. From sorting out packaging problems, to becoming a 24/7 customer service hotline, setting up and running a successful SME is difficult and varied, with a lot of responsibility falling on the business owners shoulders.  As your business grows, however, you can take on more staff to share the load, and if you choose the right candidates, chances are you'll begin to lose some of these responsibilities and start to look more at what you can do to grow the business further. There are, however, other responsibilities that will fall on your shoulders from that growth, and one big part of this is Health and Safety Management.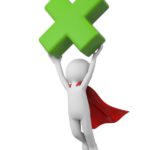 You may not already be aware of this, but according to the Health and Safety at Work Act 1974, you are required to provide assurance that you are giving your staff sufficient information, training and instruction to meet with health and safety standards. If you employ more than 5 staff, then you must write a health and safety policy, outlining what you are doing to protect their health and safety when doing their job.  In addition to this, the Management of Health and Safety at Work Regulations, require you, in certain circumstances (e.g., when people are exposed to new risks, have just started working with you or have not had their training refreshed for some time) to identify these areas and put in place procedures to manage the risks and make them as low as reasonably possible.
Now, for a small business owner, the thought of becoming compliant with all these regulations can add a lot of worry to what is already a pretty stressful situation, so many have decided to outsource their Health and Safety Management to qualified personnel, and allow them to manage this area of the business. But does it really help? Here, we look at what outsourcing can do for your stress levels, and your business.
Lower risk of non-compliance
Put simply, why do a job you're unsure of when you can hire a professional to do it for you? Health and Safety isn't something you should cut corners on, and when it comes to the reams of information you have to wade through to find out your responsibilities and to fulfil them, you're likely to miss something out. Employing a professional qualified and experienced person to handle your health and safety compliance will certainly make for fewer grey areas and you'll be confident you're doing all that you can to put your employees Health and Safety first.
Your staff will appreciate it
Having spoken to many small business owners on the subject, we've found that their staff are their lifeblood, and most small businesses would do anything to protect their key personnel. If your staff know you're putting them first with regards to Health and Safety, they will be far more likely to feel appreciated and this can really help when it comes to securing their services long term.
Time/Stress/Cost Offset
Some people baulk at the idea of paying for something they "could probably do " themselves. However, when you offset the cost of the time it would take you to figure out where your responsibilities lie, what you have to do to fulfil them and the time taken to actually fulfil them, then look at what you could be doing in that time to grow your business, the cost of hiring a professional is often worth it, many times over.
Here at Synergos, we specialise in Health and Safety Management for SME's and can take the pain out of the process, leaving you with peace of mind you're doing the best job possible when protecting your employees' Health and Safety, and also leaving you free to run and grow your business further.  If you'd like to know more, why not give us a quick call on 01484 817444 or email info@synergosconsultancy.co.uk  to discuss your requirements, and leave the pain of Health and Safety compliance to the professionals.