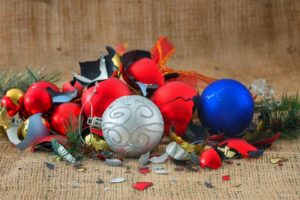 With Christmas, comes all kinds of challenges and opportunities for your business. Like many businesses, you will no doubt be trying to balance Christmas staffing levels with affording your colleagues as much time away from work as possible. It brings with it challenges in terms of health and safety too. But what can you do to address these concerns?
1. Have a lone working policy
Lone working is when someone is working in a location, on or off-site, in which they are out of sight,and possibly contact too, with the 'main' office. In some sectors, lone working is common, an everyday mode of working that is accepted practice.
Whether lone working is normal working practice or not, a lone working policy is an essential part of health and safety throughout the year. But over the Christmas and New Year period, deciding if lone working is acceptable and appropriate is essential, as is a 'lone working policy and procedure'.
HINT – safety procedures for checking on the safety of lone workers should be tried and tested before you reach the Christmas period downtime.
2. Increase communication
Communication is key to ensuring everyone knows what is happening regarding staffing over the Christmas period, and any changes made to normal working conditions, processes and procedures.
3. Remove complacency
With Christmas comes a certain sense of relaxation. Not necessarily a bad thing, but when it comes to maintaining health and safety standards, it can spell D-I-S-A-S-T-E-R.
Remind people of your sickness policy in relation to giving as much notice as possible
Remind staff that all the 'usual' health and safety features need to be followed e.g. wearing of personal protective equipment as and when necessary and appropriate
Reporting procedures need to be followed – you may be operating on skeleton staff but that doesn't mean procedures shouldn't be followed. If anything, health and safety procedures become even more important.
4. Support staff well-being over the festive period
Not everyone enjoys Christmas. With extra pressure at work as well as a change in the normal way of doing things, some staff can find the festive work season more stressful than the norm.
Emotional well-being is just as important as physical well-being and is not immune from being addressed under health and safety processes and procedures. With skeleton staffing comes extra pressure on staff, be mindful of when people are being asked to do too much.
5. Maintain procedures, standards and health and safety policies
It is essential that the same high level of health and safety is maintained over the Christmas period as at any other time of the year.Risk assess the Christmas period objectively measuring how many staff are needed on duty at one time, the issues around lone working and so on.
As part of the risk assessment, you also need to make sure that staff have the right skills and training to be covering departments, tasks or activities and that there is a senior manager on call over the Christmas period too.
And finally, reward staff post-Christmas as a thank you and motivator for the year to come!
How can we help you?
If you are in need of assistance with any aspect of Health and Safety management, here at Synergos we'd be delighted to help. Whether you have questions or are looking for advice and support to maintain standards, call 01484 666160 or Email info@synergosconsultancy.co.uk and we'll be happy to talk it over with you.