'AEO', or Authorised Economic Operator, a quality mark that is recognised across the globe, indicates that your role in the global supply chain is secure, and that you have compliant and efficient procedures and customs controls. While it is not mandatory to have AEO status, there are many benefits associated with doing so. These include waivers or reductions of comprehensive guarantees, and a quicker process of application when it comes to customs authorisations and simplifications. Nevertheless, there are numerous steps you need to take to apply for AEO status, One of these steps is the provision of financial records, so read on to discover why this is important.
Who's eligible for AEO?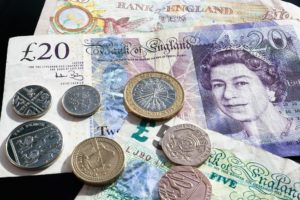 First, let's establish who can apply for AEO status. Virtually any business, irrespective of their size or the industry they operate in, can become an Authorised Economic Operator. If, of course, they are involved in the global supply chain that carries out activities relating to the movement of goods. This includes importers, carriers, customs agents, warehouse keepers, freight forwarders, exporters, manufacturers, airline loaders, secure freight parking operatives, and port operators.
In order to become AEO accredited, there are numerous criteria that needs to be met. This doesn't just include proving that you have practical standards of competence and professional qualifications for the activity you are involved in. It also includes a number of financial-based criteria. For example, showing that you have financial solvency and a good tax and customs compliance history is one part of the application. In order to prove this, you will, of course, need to provide financial records.
What do HMRC require in terms of financial records?
HM Revenue and Customs (HMRC) will require tax documents for the last three years. They will check to ensure you have been fully compliant with tax and customs requirements during this period. If you have been established for less than three years, they will use the latest available information. You will also need to show that you have procedures in place to inform HMRC if there are any alterations to your customs business activities. In addition, you must prove that you have satisfactory procedures for the handling of controlled goods, ranging from hazardous materials to military technology. Also, you must also have processes in place so that any errors or irregularities are identified and disclosed to HMRC – and that you have taken the necessary remedial action if there have been irregularities.
HMRC will also assess your financial documents to ensure you have been solvent for the past three years. You need to show that you can meet your monetary commitments to creditors, including HMRC. Your net current assets are expected to be positive. However, in some special circumstances, it may be normal to have negative net assets, and HMRC do recognise this.
Finally, record keeping is another area HMRC is interested in. You need a well-maintained accounting system with a full audit trail, as well as processes to handle certain authorisations and licences. In addition, you'll also need documented procedures to manage and control the flow of goods, methods to ensure HMRC can access your customs records, and much more. As you can see, it's crucial to hand over the necessary financial records if you are to become an AEO.
If you're not sure whether you're ready for AEO, or don't have the time to wade through complex paperwork and financial records in order to provide what HMRC needs, then why not speak to us here at Synergos. With a proven track record in delivering AEO certification, we'd be delighted to help. Simply call 01484 817 444 or email info@synergosconsultancy.co.uk to find out more.
Published 03/08/2016