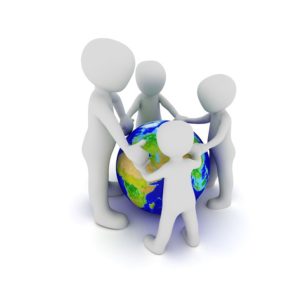 As we go through life each choice that we make, whether we realise it or not, has an important impact on the environment around us. This has never been more important than it is now; with environmental issues high on everybody's agendas it is important that we act accordingly to make sure that the decisions we make are the best ones.
It is important that companies as well as individuals play their part in having a positive impact on the environment, and when it comes down to it, if a company has an environmental conscience then it is likely that customers will favour them over a competitor who does not.
How do customer prefer to shop?
With the Fairtrade mark, the essence of environmentally conscience products, reaching the grand age of 20 just a few years ago, a whole generation have grown up with the idea of buying ethical and sustainable products, as well as being more aware of the environment around them and the impact that man is having on our finite resources. In a survey carried out by the Fairtrade Foundation 82% of UK teens, the consumers of the future, felt that companies had an obligation to act in a more responsible manner, but only 45% felt that companies could be trusted to behave in an ethical manner.
This idea is not just limited to the younger generation, it is a growing belief amongst every generation that being environmentally conscious and ethically aware is the right way forward. According to an article published in The Guardian newspaper, from a survey conducted by Nielson, the market research company, a quarter of the consumers polled stated that they even if it cost more they would buy Fairtrade products, organic foods and even green cleaning products and the underlying trend is that these figures are on the increase, not just in the UK, but globally.
How are companies responding?
The good news is of course that companies are listening to consumers and responding to the need for more environmentally conscious decisions to be made in the workplace. There are many ways in which they can do this; thorough company information they publish on their websites, activities they carry out in the community and labelling on products. There is one thing, however that any organisation can do regardless of their business sector or the activities they carry out and that is to achieve ISO 14001 certification.
ISO 14001 sets out criteria for an environmental management system; businesses can achieve certification to this standard which clearly sets out a framework for them to follow in respect of a system that is effective for their organisation. As a recognisable certification, ISO 14001 sends a very clear message to both consumers and competitors about the environmental conscience of any company and offers a benchmark to the company themselves so that they can continue to offer clients what they want with a clearly set out way in which to do it.
How can we help you?
Click here to download our new eBook, which will give you an overview on the ISO standards and the FAQs that will help you understand ISO better.
If you're in need of assistance with any aspect of certification here at Synergos we'd be delighted to help. Whether you have questions about the path to certification or are looking for advise and support to maintain an existing standard call 01484 817 444 or Email info@synergosconsultancy.co.uk and we'll be happy to talk it over with you.