For many businesses, the transition to ISO 9001 is one that brings many benefits to their organisation. But, as they are 'upgrading' their current standard, the temptation can be to fall in to the trap of thinking that it is a tick box exercise, a superficial means of showing that your organisation in fact, does meet or possibly exceed these 2015 standard changes. The transition to ISO 9001:2015 CAN bring real benefits to your business, IF you really take part in the process and see it as something more than ticking boxes. But, a lot has changed in 15 years since the last standard was written and introduced and so getting the best from ISO9001:2015 is essential.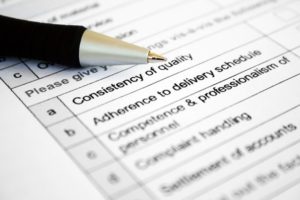 Enhancing continuous improvement
ISO 9001 is ensuring that Quality Management Systems (QMS) are all aligned with your objectives. It is a standard that examines in depth, the quality standards within your organisation and how you are continually looking to improve and enhance these management standards.
Hence, it is more than a tick box exercise but a vehicle by which your organisation can be looking to not only continuously improve but enhance this process so that you get the most out of it.
Leadership
We all know how important leadership is within an organisation. Identifying goals and objectives, moving forward to meet these, identifying new markets and so on. Continually innovating and driving is important, but not at all costs. This is why ISO 9001:2015 looks to drive greater involvement in your organisations objectives.
This process also fosters a sense of ownership too, something that can be lacking in an organisation, especially the feeling amongst staff teams of them being important in it. By seeing this standard as more than a 'motion that needs to be gone through', your organisation can gain so much more.
Identifying areas of concern… and knowing what to do about them
Every business has weaker areas. Identifying them, managing and monitoring them is essential, as is reducing the risks they could present. There is often another step to be taken in such cases and that step involves understanding what really needs to be done to eliminate them for your organisation.
Just because a risk is identified doesn't mean that the process is complete. As part of this process, doing something about any risks or weaker aspects of your business that are apparent, and proactively working to resolve them will see your business garner strength and resilience in a tough market place.
Involve EVERYONE
Sometimes, it can be easy for employees to see these standards as something that is done to the organisation and a process from which they are removed. It just happens.
It can work this way but just think how much more quality the organisation would get from such a standard if everyone was involved? From cleaners to administration staff, to people on the shop floor to management, everyone has something to contribute and by doing so, the company becomes stronger – and not just an exercise that is seen as something only 'management do'.
If you'd like to know more about the benefits your business can reap from ISO 9001:2015, then why not get in touch. Simply call Synergos on 01484 817 444 or email info@synergosconsultancy.co.uk, and we'll be happy to talk it through with you.
Pubished 25/07/2016