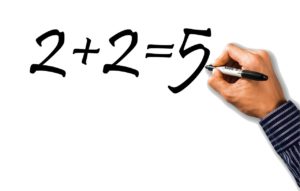 As a business, customer complaints, especially if they go viral via social media, can be damaging. But they happen. Products can be rejected, customer complaints made, deviations happen from established processes and standards, alongside deviations from contractual and legal obligations.
What is important is how these non-conformances are addressed and can be a distinguishing factor between a successful and a not-so-successful organisation.
What ISO 9001:2015 wants
The ISO standard wants a business to broadly;
Identify the nonconformity
Identify the action to take to correct it
Take the necessary action and evaluate the effectiveness of these corrective actions.
We can help you develop a policy that works through these four steps in effectively dealing with non-conformances, and in a timely manner too.
The non-conformance needs to be defined with specific information and details captured so that you can see how or when the deviation occurs.
Non-conformances should be assigned a specific category e.g. process deviation, product rejection and so on. Each of these non-conformity types should be assigned a person within the business who will have overall responsibility for any non-conformance
Correction is the immediate solution to the problem and this information needs to be captured.
But you may find that even with this remedial action, non-conformities that are the same or similar to the original complaint keep happening. When this is the case, you need to brainstorm the issue or issues at hand and identify the root cause.
As per the ISO 9001:2015 standard, once the root cause or causes have been identified, where possible, corrective action needs to be taken. For example, it may be that the quality of a component from a supplier continues to miss the standard you expect, leading your product to be below expected standards with customers. Sourcing a new supplier or working with the current supplier to deal with the problem would be two courses of remedial action.
Once you have identified which route you are going to take to solve the issue at hand, the ISO standard expects you to take the action – and in a timely manner too.
Now that you have taken action, how effective was it? Did it work in solving the problem? This is a critical step in nonconformity Evaluating the effects of any changes you make is essential in dealing with such issues and only when you are satisfied the problem is solved should the case be closed.
Keeping data and information on non-conformances is also essential. Over time issues and wider problems can make for a surprising picture of where 'problems' are in a business. In essence, it can give you information that identifies problems in areas that you thought were successful.
This process is not meant to be odious or overly time-consuming. But, ISO 9001:2015 presents a far better way of operating a business where there may be complaints or issues relating to products, services or processes within the company.
As an ISO consultancy, we can help you develop the policies and actions you need to identify the nonconformity, correction, analysis of the cause and corrective actions you need to take in a quick and simple way – allowing your business to truly learn from past events and continuously improve the customer experience.
How can we help you?
Click here to download our new eBook, which will give you an overview of the ISO standards and the FAQs that will help you understand ISO better.
If you're in need of assistance with any aspect of certification, here at Synergos we'd be delighted to help. Whether you have questions about the path to certification or are looking for advice and support to maintain an existing standard call 01484 817 444 or Email info@synergosconsultancy.co.uk and we'll be happy to talk it over with you.