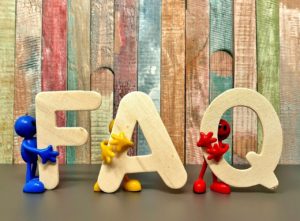 Some businesses collect accolades and accreditations like sweeties and yet others have a handful, whilst others seem to function without any.
Accreditations, certifications and schemes such as ISO can benefit your business. It sends a clear signal to customers and trade partners, providing of course that the 'signal' is self-explanatory and valued.
Choosing the right accreditation system
All too often, a business lunges resources, time and energy into an accreditation process only to find that the resulting badge says very little.
With ISOs, you don't have these concerns. ISO is internationally recognised and so reaches a wider audience with its value and 'badge of honour'.
But how many do you need? Is one enough? And when does it become 'too many'? Can you have too many?
With so many questions, we decided to take a deeper look.
Two broad categories: Industry-specific & generic
Essentially, the answer to all these questions boil down to two broad categories of definition when it comes to ISO standards;
Industry-specific ISOs
For example, there is an ISO that deals specifically with laboratories, certifying that their methods and processes are maintained accurately thus, the results they produce will be as accurate as possible.
There are many other industry-specific ISOs too. And they all say one thing: look at us, we are compliant, we reach high levels of practice and we maintain these high levels all in accordance with national, international and industry regulations.
Worth considering? We think so, especially if you dominate a sector or industry that is competitive and specialised. The economic and financial impact on your business could be bigger than you think.
Generic ISOs
The term generic means that an ISO could be obtained by an organisation selling online services as it could be a business seen as specialist, such as a laboratory-based company as we've used in the above example.
Some ISOs can be applied and accredited to a range of organisations. Quality management systems, for example, is an increasingly important process that all businesses need to get a grip on.
Every business needs to monitor and evaluate quality management, thus if you believe that an ISO highlights your compliance and forward-thinking in this business process, then choosing this standard may not be such a bad idea.
ISOs can also be part of your managing business reputation too. For example, an organisation in a sector or industry that for too long has been known as a heavy-polluting industry may want to consider changing opinion by being ISO14001:2015 environmental management systems accredited.
Making a decision
Essentially, you need to understand what it is your business needs to stand out from all the others. Does it need to have an ISO specific to your industry or does it need to send another message?
The team at Synergos Consultancy can help you determine which ISOs will send the right messages to your trade partners and customers.
How can we help you?
If you're in need of assistance with any aspect of ISO or GDPR compliance, here at Synergos we'd be delighted to help. Whether you have questions about the path to compliance or are looking for advice and support to maintain compliance, call 01484 817 444 or Email info@synergosconsultancy.co.uk and we'll be happy to talk it over with you.