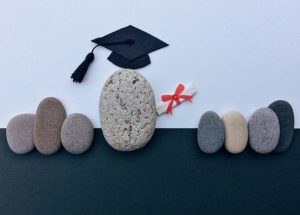 International Standard Organisation (ISO) accreditation is there to help businesses show their customers, trade partners, stakeholders and competitors that they are a powerful force in a crowded marketplace.
They show that your business meets key requirements, complying with guidelines and ideals that ensure no matter who buys from you, and when, they get a quality service and product.
Deciding on which ISO accreditation to opt for can seem like a daunting prospect. And thus, by the same argument, you may consider that one ISO certificate is not enough.
So, how do you decide? Which ISO certification sends the strongest messages to your customers and which ones place you in the strongest position in your industry and sector?
Industry specific
Some ISOs are industry-specific and so, make sense to some companies but not others. For example, ISO 17025: 2005 refers to the compliance and accuracy of laboratory testing. For any business within this field, such a valued and specific ISO would be worth considering.
In this sense, depending on who your customers are, this one specific ISO could be enough to place your business out in front. But, your business is not just about the specifics of what you do.
The 'nuts and bolts' of good business, from management to data protection, are also prized highly by customers and stakeholders keen to ensure the smooth running of the business in a volatile marketplace.
'Generic' ISOs
The 'nuts and bolts' of business are important and referring to some ISOs as 'generic' perhaps does them a disservice. Essentially, what this means is that a laboratory facility can have the same ISO in quality management for example, as a business creating and exporting electrical components and so on.
These ISO certifications send the right message to your customers about how well you look after, develop and manage your business as an entity. For example, understanding, listening, acting and continually improving customer service and complaints is integral to ISO 9001 Quality management system (QMS).
And with changes such as GDPR on the doorstep, ISO 27001 Information security management places you ahead of many competitors, scrambling to bridge to gap between their current data protection systems and those required to comply with GDPR by May 25th, 2018.
Do the benefits outweigh the costs?
Successfully achieving ISO takes time, commitment, passion, money and resources. Many businesses choose to outsource for help with ISO accreditation, such as with Synergos Consultancy.
And so, it pays to understand how much of an impact – and how long for – the process and commitment and resources for gaining an ISO makes on your business.
ISO certificates also need to be renewed and so, taking on a whole heap of accreditation processes isn't just a one-off consideration either. It is a commitment now and in the future.
And so, the answer to this big question is this: yes, multiple ISO certifications can place your business in a strong position. But have a strategic approach to which will bring the business the most reward. And for that, you need our team!
How can we help you?
If you're in need of assistance with any aspect of ISO or GDPR compliance, here at Synergos we'd be delighted to help. Whether you have questions about the path to compliance or are looking for advice and support to maintain compliance, call 01484 817 444 or Email info@synergosconsultancy.co.uk and we'll be happy to talk it over with you.