The latest edition of ISO 9001:2015 is ISO's flagship quality management systems standard. After three years of revisions by experts from 95 countries, the standard has been brought up to date with modern business in mind. 
What is ISO 9001?
With over a million certificates issued across the globe, ISO 9001 has helped organisations demonstrate to their customers and trade partners that they can offer products and services that are consistently good value.
It also acts as a tool to streamline processes and make them even more efficient. It is a standard that helps your business to adapt to an ever-changing world where one thing remains the same: the need to satisfy customers. Your business needs a foundation on which to build its success and along the way, there will be many opportunities to add to this foundation, with ISO 9001 being one of them.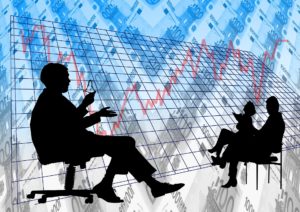 Do you need certificates and standards?
In business, you will no doubt have been invited to be part of many schemes, some of which sounded great on paper but in reality, delivered very little in terms of real business gain. It may have cost you dearly too, not just money but in terms of resources and time attempting to achieve something that in the end, did not deliver.
ISO certificates are not empty achievements but for a business, it can be a tough process moving and changing your business to meet a standard you need. And this is where independent, specialist consultants come in.
Benefits of using a consultant for ISO 9001:2015
You may not NEED a consultant, but you may WANT one. There is a world of difference between these two things but, in the case of ISO standards, working with a consultant can;
Cost less overall – it isn't just about money. It is about time and resources, two things that in a busy workplace can be in short supply. If you and your team are just about coping with the day-to-day running of your business, is there capacity to spend hours on pulling together all the paperwork needed?
Be less stressful and problematic for your business – it sounds a great idea and when you achieve the standard, there is no better feeling. It can be a bittersweet moment, especially if there has been so much stress to reach this point. With a consultant, they can should a lot of this burden, they will be the ones who can sift through information, process data and so on.
Benefit from many years of experience – consultants work with a wide range of clients and over the years, will gather a lot of examples of good practice. Your business will benefit from tapping into such expertise.
Introduce a level of quality to your systems – having an independent person assess your current processes opens up a whole new level of quality for quality management systems.
You can complete the ISO 9001:2015 yourself but why have all the hassle and stress? Why not share the workload so that you can concentrate on running your business, and the consultant can take on the paperwork.
How can we help you?
Click here to download our new eBook, which will outline some of the FAQs about ISO standards and will hopefully give you a much better understanding.
If you're in need of assistance with any aspect of certification here at Synergos we'd be delighted to help. Whether you have questions about the path to certification or are looking for advise and support to maintain an existing standard call 01484 817 444 or Email info@synergosconsultancy.co.uk and we'll be happy to talk it over with you.