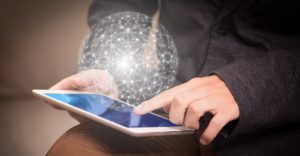 Cyber-security is a fast-growing industry, which is no surprise when you consider the increasing importance placed on keeping online information safe and secure.
ISO 27001 has the potential to reduce your risk of cyber-attack but how real is the threat?
Cyber-attack statistics – the facts you MUST know
Every day there are 230,000 new malware samples and that means, potentially, 230,000 new online threats coming your way.
In effect, we are always a step behind these threats. It will take a lot more resources, time and money before we are one step ahead.
The statistics from cyber-security firms make for sober reading;
95% of breached records are from three main targets: government, retail and technology
43% of cyber-attacks target small businesses
Of these attacks;

64% of companies have faced web-based attacks
62% faced phishing attacks
59% of businesses faced malicious botnets
And just over half experienced 'denial of service' attacks

Since 2013, 3.8 million records have been stolen from breaches that occur daily – that's 44 every second
The health industry is not immune, with sections of NHS England facing a significant attack last year
There aren't enough people with the right skills and expertise available with predictions that globally, 3.5 million cyber-security posts are vacant
The cost of cyber-attacks is expensive with larger companies spending triple figures to put them right
Only 38% of global companies claim they are ready to tackle a sophisticated cyber-attack
… and that means 62% of businesses across all sectors and industries, and all sizes, are not ready for when a cyber-attack does strike.
And it will! – in America alone, it is estimated there is a hacker attack every 39 seconds.
Is your business protected against cyber-attacks?
Some attacks are sophisticated with malware mining information without us knowing and this can continue for months.
But there are other attacks that are cruder and yet still as damaging, such as denying access to files and asking for a ransom.
The thing is, a lot of these cruder examples of breaches could have been avoided if the systems in place were updated regularly, information was backed up and there were tiered access systems in place.
In effect, what catches out many companies and small business is their lack of preparation but also their lack of knowledge.
How ISO 27001 can help
ISO 27001 is not the golden ticket that stops all attacks – maintaining firewalls and malware scans, along with constant vigilance also play their part – but it places you in a stronger position.
For example, ISO 27001 looks at;
How well client and employee information is protected
How information security risks are managed effectively
Helping you achieve compliance with GDPR
Protecting your company's image
Cyber-attacks are incredibly damaging in terms of reputation and cost. Since you started reading this article, a company somewhere has been hacked, whilst another has faced unauthorised access to employee records.
Isn't it time you looked at ISO27001 in detail?
How can we help you?
If you're in need of assistance with any aspect of ISO or GDPR compliance, here at Synergos we'd be delighted to help. Whether you have questions about the path to compliance or are looking for advice and support to maintain compliance, call 01484 817 444 or Email info@synergosconsultancy.co.uk and we'll be happy to talk it over with you.