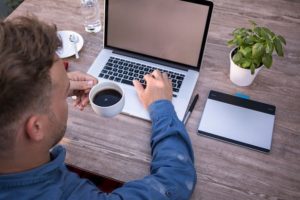 Cross training is a phrase synonymous with exercise but the principle can be applied across a wide range of spectrums, including your business. Cross training in terms of exercise is when someone completes more than one kind of exercise. The diversity of exercise helps to flex different muscle groups, as well as toning and cardio exercise. It is an approach that is holistic, taking into account the whole of the body but the concept can also be applied to your staff, stretching them in different ways to allow them to be a real asset to your business, especially in the summer.
The cross-training principle and your business
With summer in full swing, staff look forward to taking time off, relaxing and enjoying great weather. For a business of any size, this places the rota under extra pressure. You may limit the number of staff who can be off in one week or a fortnight to help ease the pressure but, when people are away you still need to cover essential tasks across a wide range of departments.
And here in lies the problem. With 'Brenda off in accounts' and 'Jim on hols in the warehouse', there are some sections of your business that could essentially grind to a halt. For example, with Brenda absent, no invoices go out and the warehouse is without proper supervision because Jim is away for two weeks.
It is not an ideal way to run a business but, it is a situation that businesses, large and small, find themselves in year after year.
The solution is startlingly simple. Rather than people learning the ropes just in their own department or role, they learn to complete essential tasks in other departments and roles too.
Cross training benefits
In other words, apply the principles of cross-training: staff are experts across all of the business. This doesn't just apply to summer holiday season, as covering sickness and other absences are essential too.
Define essential tasks of a role – in any given day, one person will perform a whole swathe of tasks but not all may need to be covered when they are absent or on holiday. Decide what is essential g. sending out invoices, and what can wait until their return.
Cross-train people – larger businesses, especially retailers have done this for a long time. Staff are trained across a range of departments so that where there are absences to cover, they have the ability to step in and continue.
Make it part of your culture – in some organisations, it becomes ingrained in their way of working that person A only performs certain functions, over certain hours and days. Tradition embeds it in the culture and thus, when people are asked to change, requests are met with resistance. Making it part of your culture that staff work across all department and areas, and are trained to do so, helps a business remain productive and competitive, even when staff are on holiday or absent for other reasons.
Quality management systems
'Covering' absent staff is about quality management and with ISO 9001:2015, procedures for covering absent colleagues will be formally recognised. Likewise, this process will also set out the key tasks and responsibilities that a covering colleague should carry out.
This makes running your business with staff on holiday or absence much easier, maintaining production and efficiency.
How can we help you?
Click here to download our new eBook, which will give you an overview of the ISO standards and the FAQs that will help you understand ISO better.
If you're in need of assistance with any aspect of certification, here at Synergos we'd be delighted to help. Whether you have questions about the path to certification or are looking for advice and support to maintain an existing standard call 01484 817 444 or Email info@synergosconsultancy.co.uk and we'll be happy to talk it over with you.