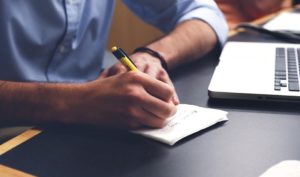 For anything in business to work, it needs to be driven by a strategy. A detailed plan that sets out everything from strengths and weaknesses, to opportunities and possible challenges, when it comes to key factors in your business, this can make all the difference.
And this is certainly true when it comes to quality management. ISO 9001 is in the family of standards that examines in detail the quality management systems you have in place, allowing you to showcase to the world that you meet the benchmark within your industry and sector.
Guidance on how to create a quality plan has been updated and for any business already with the standard or for businesses or organisations looking to attain ISO 9001, this is a powerful tool.
The quality chain
No matter what you produce, whether it is designs for clothing or components for machines and engines, there are a series of tasks that are usually done in some kind of order to produce the item.
The same is true for a service you provide. There are processes that must happen, such as information from the customers and so on that culminate in people receiving the service or product they want and expect.
No matter what you do, planning this process beforehand is the most effective way of successful production or service.
What is included in a quality plan?
It needs to be a detailed document that clearly shows;
The specific actions needed for a product to be produced or a service provided
Responsibilities of people involved in this process
The resources needed for the production process too
But it is more than just a list of processes and activities. It describes, in detail, how the business or organisation will go about producing the product or service. It links the pieces of the 'production puzzle' by highlighting how they impact on each other.
It can be a useful part of a business plan or investors plan too. It highlights the detailed thought and planning behind the launch of a new product or service for example.
ISO 10005:2018 revision
The 10005 standard is aligned closely with ISO 9001 and although it is not essential for attaining the quality management system standard, it will certainly be of benefit.
The recent revisions include risk-based thinking, an extension of any quality plan that looks at what could pose a risk to the production process.
It also gives examples of guidance for organisations of all shapes and sizes. Based on very similar lines, ISO 10005 revisions reflect what the working group call 'modern business practices'.
The last revisions were in 2015 when the business world was in a different shape to the one we find today. In fact, it considers organisational change as part of the risk-based thinking approach to planning.
Do you have a detailed quality plan?
A detailed quality plan will make a difference and for those with or contemplating ISO 9001, it is certainly worth your consideration to think about the impact and revisions to ISO 10005:2018.
How can we help you?
If you're in need of assistance with any aspect of ISO compliance, here at Synergos we'd be delighted to help. Whether you have questions about the path to compliance or are looking for advice and support to maintain compliance, call 01484 666160 or Email info@synergosconsultancy.co.uk and we'll be happy to talk it over with you.