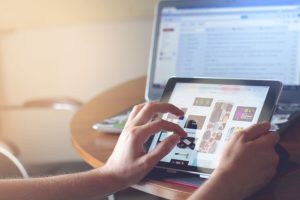 The digital age colours everything we do, from how packages are tracked and delivered to how risk assessments are created and stored. CHAS is the flagship of risk assessment across many industries. Continually striving to make work places safer, the new electronic system brings many benefits.
But if it is your job role to create, review and monitor risk assessments, method statements and construction plans, you will know how time-consuming this can be, even if it is a vital component of a safe business.
The new electronic systems and its benefits
eRAMS or the Electronic Risk Assessment and Method Statement electronic system allow members to create, amend, store and print out activity based risk assessments, along with method statements and construction phase plans.
The main benefits are threefold;
Shareability – as a business, information needs to be disseminated across departments quickly and easily. In many facets of your business, you probably already rely on digital or electronic means of doing so. From emails to cloud-based computing, to project management software programs and the like, you will have a myriad of electronic tools at your disposal that makes sharing and accessing files easier.
Risk assessments and method statements are valuable documents and not ones that should be written and stored in isolation. By using the eRAMS system, the ability to share risk assessments, plans and statements just got a whole lot easier.
Time Efficient – one of the main reasons why CHAS was created in the first place was in answer to duplication of health and safety questionnaires and the like. It provides a platform on which firms could create and share main documents without having to duplicate the same thing each time.
The aim was to maximise time efficiency for both clients and CHAS certified or accredited members. The eRAMS system maximises this time efficiency even more and our members tell us this is a fantastic and very welcome benefit.
Cost Efficient – Time is money. The CHAS accreditation saved time by removing the need for duplication, so you spent less time, people and resources creating the same thing, time and time again.
However, eRAMS will make the creation, sharing, storing and amending of risk assessment, methods statements and plans even quicker and streamlined and that means it saves you more money.
Why bother with CHAS?
The eRAMS system also further develops the CHAS scheme, making it an even more inviting prospect for businesses and organisations.
The creation of this system makes the process of risk assessment far more streamlined and for new businesses, small businesses, medium and large construction companies and others, this is a welcome change. It is also the reason why you should look at CHAS certification and accreditation for your business.
As an independent consultant, we can work with you to review and create all the policies and actions needed to successfully acquire CHAS accreditation or certification, a symbol that speaks volumes to customers and competitors alike.
How can we help you?
Click here to download our NEW FREE eBook, informing you of the benefits of CHAS to your business.
If you're in need of assistance with any aspect of this accreditation here at Synergos we'd be delighted to help, call 01484 817 444 or Email info@synergosconsultancy.co.uk and we'll be happy to talk it over with you.