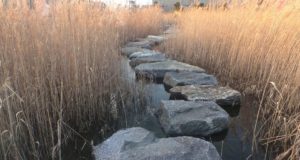 As a business, you will strive to reach and exceed many goals. From generating new leads to gaining repeat custom from customers past, there are many factors that come into place that make your business the 'go-to' business.
For customers, trade partners and collaborators, knowing that you are constantly striving to improve your business is an important feature. This constant drive forward makes your business dynamic and forward-thinking, a trailblazer in the industry and sector you dominate.
But what does it really mean?
Products AND Services
Standards should be improved across the entirety of your business. Creating a fantastic product is all well and good but if customers find your customer service appalling, the phone or email unanswered, then your reputation will suffer.
Continuous improvement means improving customer focus, enhancing the quality of service delivery, simplifying processes and procedures, changing internal attitudes and an improving recognition of the value of customers.
A necessity
There is no doubt that continuous improvement is a necessity. Any marketplace in any industry is a competitive place, therefore in the longer term you would look to higher productivity in a market where customers seek the best deal, possibly over and above loyalty to a certain brand or manufacturer.
You also need to harness the latest technology, as well as making few, if any, mistakes in production and other processes whilst considering your impact on the environment.
How to improve
There are many tools at your disposal;
Internal audits – auditing your business is just one of many tools that can identify gaps and weaker areas of your business. As well as an overall, general audit you may want to introduce audits specific to key areas of your business, for example is your environmental management, for example, below the levels that you, partners and stakeholders expect?
Modifying policies – policies are the underpinning foundation to the why and how you intend to improve. What needs to change in your attitude and outlook for improvements to be allowed to happen?
Finding and using the latest technology – technology is undoubtedly an important part of a business continually improving its standards. From the capacity to monitor how well goods are produced to the level of customer complaints and so on.
Independent accreditation e.g. International Standards – from environmental management to security of information technology, there are a range of ISO accreditations that show your stakeholders how keenly you take continuous improvement. As part of the process of accreditation, there is an emphasis on making any processes etc. as streamlined and fault-free as possible. In all cases, to maintain accreditation at the next stage, businesses will need to show that they have made significant improvements.
How can we help you?
Click here to download our new eBook, which will give you an overview of the ISO standards and the FAQs that will help you understand ISO better.
If you're in need of assistance with any aspect of certification, here at Synergos we'd be delighted to help. Whether you have questions about the path to certification or are looking for advice and support to maintain an existing standard call 01484 817 444 or Email info@synergosconsultancy.co.uk and we'll be happy to talk it over with you.