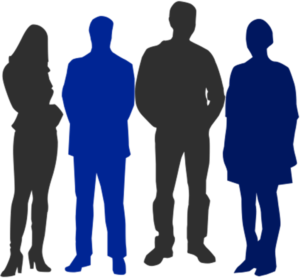 When it comes to ISO 9001:2015, having your employees on board is vital, but how do you ensure they remain engaged with the prospect of continuous improvement? It may be easier than you think if you adopt some – or all – of the below strategies.
Get them involved from the word go
When writing systems and processes for getting the job done right, don't just write down what YOU feel you should be documenting within your quality management system. You may think you know what will work best, but consulting with those that do the job on the ground floor may bring up stumbling blocks you hadn't considered or new ideas that might work even better. By engaging your employees at the time the systems are put in place, rather than handing down decrees from above, your employees will feel respected for having their views listened to – even if you don't take every suggestion given.
Explain the WHY
It is vital that your staff understand why things are done a certain way; otherwise they are likely to question the process and won't be as engaged by it. You don't have to give a long lecture on the subject, but as part of the introduction of any new process, explain the benefits of the process down the line briefly, and allow them to ask questions if they have any.
Reward but don't punish
It's almost a given that things will go wrong at times, but they'll also go well sometimes too. The trick to driving engagement from your employees is to accept that things will go badly and discuss what you can do to stop that happening again, but don't hold it against them. When things go exceptionally well, a small reward, perhaps ice cream for the office for hitting their target for (lack of) non-conformances for the month or letting them have an extended break will ensure they work hard to replicate that success without being asked to.
Let them perform audits
Train and develop your employees to perform internal audits if possible. If they are involved in the process of assessing how you're doing as a business, then they will likely be far more interested in keeping everything running as it should do. It may help to have a fresh pair of eyes for the audits as well – they may be able to spot issues you would not have done.
It won't cost your business much to drive engagement in the quality process and may bring you benefits that go way beyond an improvement in what your business offers. Your employees are likely to feel more part of the team, and more engaged with your business as a whole, leading to lower staff turnover and a more motivated workforce.
How can we help you?
If you're in need of assistance with any aspect of ISO or GDPR compliance, here at Synergos we'd be delighted to help. Whether you have questions about the path to compliance or are looking for advice and support to maintain compliance, call 01484 817 444 or Email info@synergosconsultancy.co.uk and we'll be happy to talk it over with you.