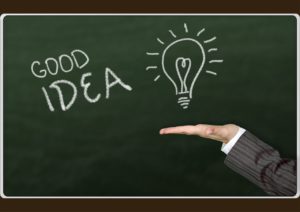 Health and Safety is important, an essential component of your business. As such, you want to show your employees, customers, stakeholders and potential trade partners just how important you consider it as part of your business activities.
Here are four reasons why it is an accreditation worth pursuing… 
#1 Show intent and action
Any business can say that they take health and safety seriously. They may have a policy in place that backs up this intent but when it comes to action, many businesses can be lacking.
CHAS – the Contractor Health and Safety Scheme – was founded in 1997, a form of positive action to reduce and hopefully eliminate fatalities and ill health caused by unsafe work practices.
By subscribing to its high standards, you show everyone not only intent to minimise dangerous work practices, you show that you are taking action.
#2 Reduce duplicity
This is essentially a two-pronged benefit: CHAS accreditation means that you don't have to continually repeat your health and safety policies and actions across a number of tender and pre-qualification questionnaires.
Secondly, it shows that customers, from government departments to business partners, can trust your health and safety procedures as being up to date and safe, compliant with the current standards of health and safety expected across industries and sectors.
With CHAS, you can play alongside the 'big boys' of your sector, bidding for tenders on a more level playing field.
#3 Valued and recognised
There are many schemes, accreditations and accolades that your business can subscribe too. When you do so, you expect it to have an impact.
But this is not always the case, unfortunately. You can spend a long time gaining what you think is an important accreditation but what happens is that very little changes. This is because the scheme has very little value or benefit attached to it.
With CHAS, you don't need to worry. It is a scheme created by and for those businesses working in the construction industry. It is a scheme that has value. It is an accreditation and accolade that is recognised. It is a sign that as a business you do uphold the high standards of compliance expected in health and safety.
#4 Additional benefits
Frankly, if you consider only one benefit, consider this one: on successful completion (and maintenance of the accreditation year on year), you can use the CHAS logo, a beacon of value in a competitive marketplace.
Your company is also added to a searchable database, you may find your public liability insurance premium is reduced too and there are discounted advertising rates with CHAS too, all fantastic benefits for any business.
Moving Forward
If you are serious about moving your business forward in 2018, you need to look at the benefits that having the CHAS logo attached to your business could mean in the way of bigger, better business opportunities.
How can we help you?
Click here to download our NEW FREE eBook, informing you of the benefits of CHAS to your business.
If you're in need of assistance with any aspect of this accreditation here at Synergos we'd be delighted to help, call 01484 817 444 or Email info@synergosconsultancy.co.uk and we'll be happy to talk it over with you.