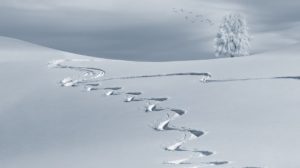 Winter is on the doorstep and whilst it brings beautiful, crisp, winter mornings and bright blue skies (sometimes!), when it comes to health and safety, it brings a completely different set of scenarios.
Dark mornings and evenings
When the clocks fall back at the end of October, it ushers in months of shorter days. That means dark workspace, outdoors and in.
BEFORE the clocks change, check all your lighting provision, changing bulbs if needed and fitting extra lighting so your employees are not trying to work in the dark. This is also important for customers accessing your business.
Lone working
Lone working is never really comfortable for anyone but in the summer, it seems less intimidating with plenty of light around. Come the winter, with the dark setting in, as well as the weather being less than delightful, working on your own seems even more daunting.
REVIEW long working procedures and policies, making changes when needed so that people work in pairs. When this isn't possible or not needed, you need to TEST communication procedures and ensure everyone is trained in what to do when there is an emergency to deal with.
Cold
Some winters are very cold, very crisp and very icy whilst others are just months and months of rain. With your heating system turned off back in the spring, you don't want the first cold day of winter to roll around only to find out it no longer works.
CHECK your heating system and have it serviced by a qualified engineer.
Staff who work out doors for long periods will also need to be issued with winter health and safety guidance, as well as support to stay fit and healthy over winter. This includes winter PPE and appropriate workwear.
Autumn leaves
As the leaves fall from the trees, they block drains and can make pathways and driveways slippery too.
Keep on top of grounds maintenance, by sweeping away leaves and generally keeping access ways, staircases and so on, free from debris.
Ice and frosts
An overnight ground frost can make for a pleasant, cold morning but when you have an icy car park or patches of ice on the driveway to your business, it can spell disaster.
FORWARD PLAN and make sure you have a supply of gritting salt. Make sure your maintenance teams understand how and when to use the salt. Also, make sure you have plenty of warning signs when the ground is icy.
Extreme weather
We have already seen severe flooding during the autumn in some parts of the country. If there is one thing guaranteed every winter, it is that there will be pockets of severe weather.
From high winds to inches of rain falling in a short period, to snow and ice, BEING PREPARED is key when it comes to handling winter weather.
This means ensuring;
Every employee understands your winter weather protocol.
Who can make the decision to shut the business due to health and safety concerns.
What action should be taken to keep the business safe for staff and customers.
All employees are issued with, use and understand the importance of PPE and winter clothing.
How do you prepare the health and safety of your business for winter?
How can we help you?
If you are in need of assistance with any aspect of Health and Safety management, here at Synergos we'd be delighted to help. Whether you have questions or are looking for advice and support to maintain standards, call 01484 666160 or Email info@synergosconsultancy.co.uk and we'll be happy to talk it over with you.