For many businesses in the UK, ISO certification offers numerous benefits both internally and externally. It can not only improve business professionalism, helping to secure new customers and bolster existing relationships, but it also promotes a commitment to best practises within your organisation.
The downside is that achieving ISO certification can be a long and complex process, which may put many business owners off. But it doesn't have to; teaming up with an expert ISO consultant can make the process much simpler and more manageable, while also ensuring its success. But how do you choose the right ISO consultant for your business?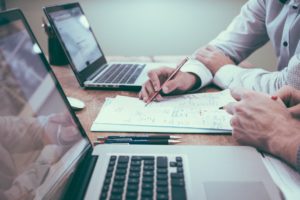 Do your homework
Naturally, each business will have its own nuances to take into consideration for ISO certification. Although the ISO process is uniform in some regards, it certainly isn't a one size fits all, which is why choosing the right ISO consultant is vital.
With numerous ISO consultants in the UK, all offering a wide range of services, guarantees and prices, it can be a difficult choice. While it may be tempting to plump for the one with the lowest price, this may not actually be a smart business decision. Take some time to research different ISO consultancy companies to get a gauge of whether they meet the requirements for your business.
Avoid the hard sell
A good ISO consultant shouldn't be trying to push the hard sell right away. For any ISO consultant the initial stages should be focused on gaining a greater understanding of a potential client's business before offering any advice or support. This is because ISO covers a range of different standards including ISO 9001:2015 quality management systems and ISO 14001 environmental management systems, as well as varying requirements. At Synergos Consultancy, we can assist you in achieving a wide range of ISO standards, but before talking about what we can do for you, we'll always ensure we get to know your business first.
Identifying weaknesses
Understanding your business and requirements, then means they can work with you to identify strengths and weaknesses with a view to putting best practices in place to improve and develop them and successfully gain ISO certification. At Synergos Consultancy, once we feel we've got a good grasp of your business, we'll then provide you with a detailed proposal tailored to your business requirements. This includes a clear outline of what's involved, what we will need from you and a structured plan of the entire ISO certification process.
Experience is key
Another key element is ISO experience. As each business varies, there may be unforeseen challenges and obstacles to overcome along the way. With an experienced ISO consultant behind you, they will have the knowledge and expertise to overcome these, giving a better quality service, expertise and peace of mind that every detail is taken care of.
These are all qualities that Synergos Consultancy possess and apply to every ISO certification application we undertake. We will always take the time to ensure each client has a full understanding of the process, as much as we have a full understanding of your business needs. This ensures we can deliver a high level of customer service and successful ISO certification.
How can we help you?
Click here to download our new eBook, which will allow you to understand the ISO standards that we offer and will also include FAQs.
If you're in need of assistance with any aspect of certification here at Synergos we'd be delighted to help. Whether you have questions about the path to certification or are looking for advice and support to maintain an existing standard call 01484 817 444 or Email info@synergosconsultancy.co.uk and we'll be happy to talk it over with you.