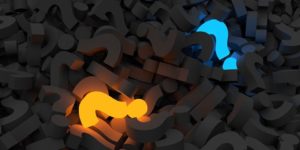 By now, the CHAS logo is fairly recognisable, and not just within the construction sector. It is associated heavily with construction and maintenance businesses, especially because its creation in 1997 was in answer to the growing numbers of industries and fatalities in the construction industry.
Now considered an authority on health and safety, most reputable construction companies and contractors will turn to CHAS accreditation and yet it is something that could be useful to non-construction companies too. But why and how?
Health and safety affects EVERY sector and business
As an employer, you have a duty of care to your employees, something that you no doubt take seriously. But it is more than this: you want to show people that you have committed to, and continue to commit to, health and safety.
CHAS was created by experienced health and safety professionals to improve health and safety standards across the UK. It is widely used by construction companies, but it was never meant 'just for them'. It is a scheme by which health and safety standards can be improved everywhere.
And so, for your company, it could prove a fruitful endeavour to become CHAS accredited;
You tender for contracts – CHAS certification or accreditation means that you meet the standards expected by local government, health authorities and other major contractors when it comes to health and safety. CHAS accreditation provides assurance and reassurance that your company is proactive in this essential aspect of keeping your staff and members of the public safe.
Save duplication – every trade partner wants to see a proactive commitment to health and safety, but this can mean, at PQQ and tendering stage, a lot of duplication of the same paperwork from one document to the next. CHAS acts as a flag bearer to your compliance with health and safety standards.
Meet industry benchmarks – health and safety is not static. It is not a case of ticking a box and forgetting about it. It is constantly evolving and changing, as hazards and risk change. CHAS is an authority in the field and as such, when industry benchmarks shift, you move with it. This again speaks volumes at both tendering and contract negotiation stages.
Simplifies and standardises – health and safety shouldn't be complicated and yet,to the untrained, inexperienced eye the application of key principles can be. But CHAS accreditation for a non-construction business allows you to understand health and safety, taking out the mystery and supposed complexities of it.
Drive your business forward – any business knows irrespective of the industry or sector it dominates, that to drive itself forward it needs to evolve in all aspects, from developing improved products to handling administration tasks better and that includes health and safety.  CHAS is just one of the tools that you can use to make your business stand out.
The process of attaining CHAS accreditation is not as disruptive or resource heavy as you think, more so when you tap into the expertise of the team here at Synergos Consultancy!
How can we help you?
Click here to download our NEW FREE eBook, informing you of the benefits of CHAS to your business.
If you're in need of assistance with any aspect of this accreditation here at Synergos we'd be delighted to help, call 01484 817 444 or Email info@synergosconsultancy.co.uk and we'll be happy to talk it over with you.