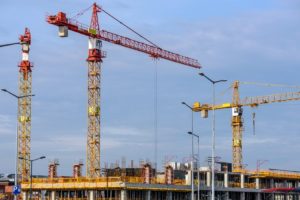 For any contractor that takes health and safety seriously, there is no better accreditation than CHAS. It highlights to customers, partners, stakeholders and employees that not only do you and your business have the right policies and processes in place, but that you have the right attitude too. But what does your business need in place to ensure that CHAS accreditation is realised?
CHAS is a pre-approval scheme. It allows you to demonstrate to potential clients, and during the tendering process, that your business meets all the required health and safety standards.
As part of the process, CHAS assesses three key areas and your compliance on the whole to health and safety standards etc.;
Your 'Health and Safety Policy'
How well organised your health and safety arrangements and processes are
How your health and safety arrangements will 'fit' with other CHAS buyers or clients
Do you need other accreditations?
It can be useful to have other accreditations as evidence of your ability to meet key aspects of health and safety. The key factors listed below is what the CHAS process examines but there are areas that businesses struggle with – and that's where the expert team at Synergos come in.
Key factors for consideration for CHAS accreditation include;
Health and safety policy
Organisation of health and safety
Health and safety training
Insurance details (Employers' and Public Liability Insurance)
Toolbox talks
Training qualifications
Maintenance records
PAT testing
Subcontractor competence
Construction Phase Plan
First aid training
Staff inductions
Health surveillance
Audit
Fire risk assessments
Asbestos
How other accreditations can help
ISO standards are useful in the process as not only are they highly valued, but they also indicate you have strong evidence to support your claims for being top of your game when it comes to health and safety.
But there are areas that many companies and businesses struggle with when it comes to CHAS accreditation;
Industry-specific training – training is a key issue for many seeking CHAS accreditation. The problem arises in that the evidence for completing training can be lacking. Confirmation of attendance is not enough. In other words, evidence is key and thus strengthening your recording procedures across your organisation, and not just health and safety, can be beneficial.
Non-compliance with health and safety law – the Health and Safety at Work Act 1974 is the primary legislation covering health and safety in UK workplaces. For many companies seeking CHAS accreditation, they have found that they have been unsuccessful in achieving it due to non-compliance with this important piece of legislation.
Accreditations can be useful for CHAS
They are not a requirement, and nor do they guarantee success, but accreditations that are relevant and provide strong evidence of your compliance with health and safety will certainly hold your application in good stead. Some of these accreditations will be overarching and used across a range of industries and sectors. Others may be specific to your business or processes. Either way, they could prove useful.
How can we help you?
Click here to download our NEW FREE eBook, informing you of the benefits of CHAS to your business.
If you're in need of assistance with any aspect of this accreditation here at Synergos we'd be delighted to help, call 01484 817 444 or Email info@synergosconsultancy.co.uk and we'll be happy to talk it over with you.