Why you need CHAS
CHAS the acronym for the Contractors Health and Safety Assessment Scheme, has been designed for contractors and consultants that apply to work in public and private sector organisations.
Benefits of CHAS
You can win new business, especially from large corporate customers
CHAS saves time and resources. You won't have to spend hours filling in forms for Health and Safety purposes for different customers.
The process will locate any weaknesses in your safety management so you can improve them.
Inconsistencies are reduced. Without CHAS, you may be deemed compliant by one buyer but not with another. Don't leave it to chance.
You will be approved to work for all CHAS buyers.
You'll prove that you are compliant with vital parts of health and safety law.
We are one the UKs leading CHAS consultancy company's and we have been chosen by over 150 clients over the last six years, to help them gain their CHAS accreditation, it is a testament of our great achievements
Don't take our word for it:
"Many thanks to Synergos, and their Health and Safety Consultant Steve, who recently supported us through the process of CHAS accreditation.
His understanding of the process and the information required guided us smoothly, easily and with minimal disruption to our daily activities. I would have no hesitation in recommending Synergos to carry out this support service for anyone overwhelmed by what appears to be a time consuming, but valuable, third-party accreditation, within the construction sector."  Neil Fletcher, Director, Pure Pipe Technologies
100% Money Back Guarantee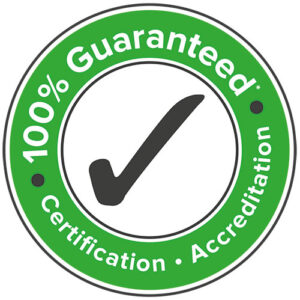 You can be confident that we will ensure your certification is a successful one, or we will refund 100% of all monies paid to Synergos Consultancy, subject to our terms and conditions.  You have nothing to lose and everything to gain!
*subject to our terms and conditions
Your next step
Your business is everything. Gaining CHAS accreditation will speak volumes to your trade partners, as well as helping you stand out from your competitors.
Here to help you!
Here at Synergos Consultancy we'd be delighted to help.
Whether you have questions or are looking for advice and support to maintain certifications/accreditations.
Contact us today to see how we can help you:
info@synergosconsultancy.co.uk