CHAS, or the Contractors Health and Safety Assessment Scheme as it is known in its proper form, is a significant scheme promoting the benefits of effective Health and Safety within industries and business. The CHAS certification or certificate for accreditation is meant for consultants and contractors who apply for work with private and public sector organisations. The Accreditation Certificate is valid for a period of 12 months from the last date of assessment stating as compliant. Maintaining the certification requires the supplier to be assessed on an annual basis.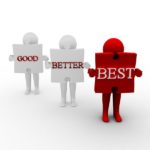 The benefits to suppliers
The purpose of CHAS certification is to assist buyers as well as suppliers in the process of health and safety competence assessment. Being CHAS certified minimises duplication as prospective clients accept the compliance of the supplier. This can save a company hours of form filling for Health and Safety purposes with many different customers. It makes it easy for potential clients to gain an insight into your working standards too, in terms of health and safety. Some buyers may require the suppliers to be CHAS certified or accredited before allowing a tender as well as they are likely to enquire for a copy of the CHAS certification as an evidence, so having one can certainly help win new business, especially for large corporate clients. CHAS also guides the supplier through any flaws in safety management, thereby helping them to improve. This commitment to consistent improvement of standards can be very attractive to clients.
Why savvy businesses require CHAS certified contractors
The certificate of accreditation helps buyers too, by minimising the lengthy process of contractor assessment regarding health and safety standards. If a corporate client needs to find a contractor and time is of the essence, sifting through reams of questionnaire submissions is not something they're likely to enjoy. Requesting CHAS certifications can save time, as a company with CHAS accreditation will already adhere to many requirements the client has, certainly in terms of Health and Safety.
Applying for CHAS Certification
The application process for the CHAS Certification consists of several steps. The first step is to read the requirements and to make sure you can prove that you work to these standards. If you don't, then spend some time improving your processes so that you can, filling in the application carefully to ensure you accurately identify the measures you take to be compliant. After the form is assessed as CHAS compliant, you can apply to be CHAS certified. Applying for CHAS certificate for accreditation requires an additional fee on top of the compliance assessment fee. With CHAS certification, you commit to annual assessments to ensure that you are maintaining quality levels of health and safety management.
You will get a certificate along with several extras including the ability to able to use the CHAS logo and exemption from other scheme health and safety questionnaires that can save your valuable time to be spent in getting other certifications or accreditations for your business.
Going through the process of CHAS certification for the first time can get confusing. Here at Synergos, we can help gain CHAS certification for your business. We are here to help you through the process with our expertise and support, ensuring that the process is as stress-free as possible, leaving you free to reap all the benefits of CHAS accreditation.
You may also be interested in:
How to get CHAS certification for your business
How can we help you?
If you're in need of assistance with any aspect of ISO certification, here at Synergos we'd be delighted to help. Whether you have questions about the path to certification or are looking for advice and support to maintain an existing standard call 01484 666160 or email info@synergosconsultancy.co.uk and we'll be happy to talk it over with you.