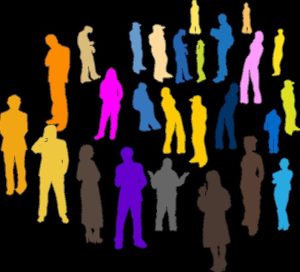 When it comes to Health and Safety management CHAS, the Contractors Health and Safety Assessment Scheme, is a reliable and distinctive leader. Their aim is to assist businesses and organisations with the safeguarding of their reputations and the management of their Health and Safety risks. This assistance is not just limited to construction companies but many other industries as well.
The Principles of CHAS
In order to gain work the thousands of contractors and consultants (often referred to as suppliers) who apply for contracts with both public and private sector organisations each month must be able to meet a buyer's health and safety standards. When these contractors and consultants are already CHAS approved, it reduces the often lengthy and time consuming process that a company must go through in order to assess the suitability of the supplier's health and safety competence. If a supplier is CHAS approved the buyer knows that health and safety arrangements meet an appropriate standard; one that is acceptable to themselves and many other buyers.
Which other organisations?
The CHAS website contains a database of over 870 buyer members and 62,000 suppliers, as well as 130 freelance assessors. It is not only the largest health and safety assessment scheme in the UK but also the fastest growing.
Whilst the list does indeed contain 48 buyer members from within the house building and property management industry, that leaves a staggering number who work in other sectors, and this list covers a very wide variety of different fields.
These other companies are broken down in the following manner:
Charities – From the British Red Cross Society to The National Autistic Society there are 20 buyer members in this category.
Educational – There are a staggering 108 buyer members in this category which includes, nurseries, primary schools, colleges, academies and universities.
Housing Associations – 86 buyer members all over the UK.
Local Authorities – At 197 just under half of UK local authorities are buyer members.
Main Contractors – this is one of the biggest categories with 223.
Manufacturing, Supply and Retail – Somewhat surprisingly this category has only 46 buyer members.
Public Sector -This category includes several police forces and a number of NHS Trusts
Trade Associations – There are just 16 companies in this category which includes organisations such as British Pest Control Association and the Electrical Contractors Association.
Transport and Distribution – Although this is another small category of just 16 it does contain some very big companies; BAE Systems and Manchester Airport group to name a few.
Utilities – Water and energy companies from all over the UK make up a further 16 of the total buyer members.
And finally:
Miscellaneous – From Aintree racecourse to the Caravan Club this final category contains 129 members who cannot be placed into any of the other categories.
So, it is clear that CHAS is not just for construction companies. The sectors that use it, and value everything that being a member of the scheme offers, are varied and their number is likely to continue to grow as health and safety issues become increasingly important to every organisation no matter their size, field of industry or location in the country.
How can we help you?
Click here to download our NEW FREE eBook, informing you of the benefits of CHAS to your business.
If you're in need of assistance with any aspect of certification here at Synergos we'd be delighted to help. Whether you have questions about the path to certification or are looking for advise and support to maintain an existing standard call 01484 817 444 or Email info@synergosconsultancy.co.uk and we'll be happy to talk it over with you.