Cargo shipments are vulnerable to theft no matter how the goods are being transported, and ports, trucks and warehouses are all at risk. With billions of pounds worth of cargo lost each year and cargo theft reaching an all time record high it is more important than ever to reduce the risks and improve security measures to keep goods safe, especially if you're looking to go for AEO accreditation.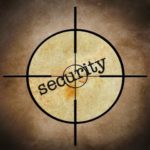 Strengthening supply chain vulnerabilities is critical not only because of theft, but to prevent criminals from compromising containers with illegal and illicit materials. Even as important as having good cargo security practices, is the constant need to evaluate for areas to improve, as many companies aren't aware of vulnerabilities until a breach occurs.
A multi-layered approach is best when securing cargo, and used by supply chain professionals that incorporates elements such as extensive training, finely tuned practices and the advantages of technology.
A Growing Problem
Cargo theft continues to be a growing issue all across the world, especially in the UK, with numbers reaching an all time high. Many reasons for the increase have been made including
Antiquated cargo laws that carry weak penalties
The increase of cargo value
More sophisticated thieves
High value cargo loads such as electronics were originally the focus of most cargo thefts, but after security measures were effectively implemented to deter from this, lower value cargo loads became a target as well.
Solutions to the Problem
There are many practices that can be implemented to increase the security of a cargo load whilst in travel, and several companies have had success with the following methods:
Inventory counts done daily to quickly draw attention to any shortages or missing product
The implementation of security guards
GPS systems with alarms when the load goes off route
Kill switches that prevent vehicles with stolen loads from moving
Special tape to indicate when parcels have been tampered with
Stolen goods database to help identify criminals offloading stolen goods
Third party investigation teams that work towards recovery
A Customised Approach
Every business needs to develop their own practices for the security of their goods that involve strategies that span the entire organisation. These strategies need to encompass building strong relationships with all partners to minimise the chances of inside jobs, limiting employee turnover, properly training staff including proper certification and careful communication with every party involved in the shipping, transportation and receiving of the materials.
Security measures need to consistently be reviewed and adjusted to reflect what is happening in the industry at the time, ever evolving to stay ahead of sophisticated criminals. Companies need to develop strong partnerships with everyone involved in the moving of their goods, including logistics providers, drivers, border patrol and those on the receiving end to make sure the product arrives safely and valuable loads are properly protected while in transit.
Security is a concern for manufacturers and logistics providers across the globe, and for those looking at AEO accreditation, a secure supply chain is a must. If you'd like to know more about AEO accreditation and how Synergos can help you achieve a more robust supply chain, then why not speak to us on 01484 817 444 or email on info@synergosconsultancy.co.uk.