There has been a huge amount of speculation around what Britain's exit from the European Union will mean for the country as a whole. There's no doubt that some things will be subject to enormous change, whilst others will continue much as before. But what those involved in the import and export industry want to know is – how will it affect them?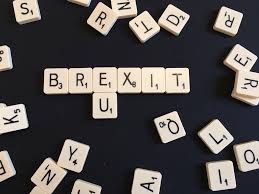 New trade deals will have to be thrashed out but despite the relentless pessimism from some sections of government and business, it seems that countries outside the Eurozone, notably Brazil, China, South Korea and others, are queuing up to negotiate new trade contracts with the UK. Welcome news indeed.
Will tariffs be affected?
In the days immediately before and after the referendum vote there was much ill-tempered talk concerning the so-called 'punishment' which could be levied on the UK in terms of higher tariffs and trade barriers. Chancellor George Osborne even warned of customs barriers for the first time in 50 years. However all this frantic rhetoric appears to have calmed down to more sensible levels. Countries which sell goods to the UK are unlikely to support the imposition of higher tariffs and other barriers to trade; this would be cutting off their noses to spite their faces!
Uncertainty over jobs and movement
Negotiations are expected to take around two years and during this time it is expected that things will change slowly but the UK will undoubtedly have to negotiate new or updated trade agreements with the EU and the wider world. It is clear that any new trade barriers or agreements may affect the structure of the supply chain in various ways. For instance, companies may decide to re-locate distribution or storage sites in order to anticipate or mitigate any obstacles to the movement of goods. It is likely that the exchange rate figures between sterling and the Euro or Dollar may have an effect on issues by increasing the cost of raw materials. Supply chain jobs may be affected if the UK adopts stricter rules on the free movement of workers and some companies may leave the UK altogether. The upside though could see new jobs created as organisations begin to navigate through the changing rules.
Security and compliance ARE still paramount – so AEO matters more than ever
The next few years will undoubtedly see tumultuous changes in the way Britain trades with the world. But one thing is for sure, the rules on compliance and security are unlikely to change because these are entirely beneficial to all those in the supply chain, from sellers, through hauliers to distributors and beyond. Global supply chains are complex but closely integrated to ensure best practice and efficiency. With all companies involved following highly standardised procedures it would be extremely difficult to unravel.
Businesses will always need to reassure their European and international partners that they are still intent on following the rules. In doing so they can reaffirm their commitment to quality and customer services at all stages and so protect their company reputation for excellence and gaining AEO certification will certainly go a long way towards this.
If you're wondering how to convince your foreign partners that Brexit doesn't mean you're any less compliant or secure, why not consider the benefits of AEO accreditation. Here at Synergos, we'll be only too glad to help you. Simply call 01484 817 444 or email info@synergosconsultancy.co.uk and we'll happily talk it through with you.
Published 20/07/2016