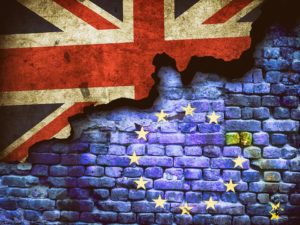 No matter which side of the fence you stand when it comes to Brexit when the day of our departure arrives, it will usher in changes.
We may or may not notice change immediately. There may be both pros and cons to your business but there is one thing on which everyone agrees: there will be changes, many of which we won't be able to control.
But what these changes look like is still up for discussion and with the recent Salzburg EU summit being a disaster for Theresa May and the Chequers Plan, it seems that a No Deal Brexit could be on the cards.
Businesses all across the UK, from across all industries and sectors, large and small are advised to take a long hard look at how they could weather any initial Brexit storm.
That includes protecting their supply chains or products and raw materials. Is AEO the answer?
Authorised Economic Operator (AEO) – Will it work?
Businesses are being urged to apply for this internationally recognised quality mark. It indicates to foreign partners that the company's role in the international supply chain is secure, something that may be more than valuable in the coming months.
Likewise, AEO accreditation also shows that the company's customs controls and procedures are both compliant and efficient.
It isn't mandatory, but it does allow for quicker access to simplified customs procedures, and it is possible to fast-track cargo and shipments through customs.
Considering the shortages we could be facing in the coming months – or shortages that are predicted by those who say Brexit is a bad idea – AEO status could be the accreditation that helps some companies out of a tight spot.
In other words, it sends the right signals to existing European trading partners and potential new ones in the future.
What does No Deal Brexit mean for trade?
It isn't good news for anyone, certainly not the companies who import raw materials and those that do regular trade with partners on the continent.
AEO is not the knight in shining armour that will magic all the problems away but with a No Deal Brexit inching ever closer, should that day arrive there is predicted to be chaotic trading conditions for some time.
How long does AEO status take?
With effective and efficient end-to-end management, working alongside an expert consultancy like Synergos Consultancy, a company can expect AEO accreditation in around six months.
We leave the EU in March 2019, deal or no deal. A company could just about secure AEO status before this date arrives if they start now.
What will Brexit be like for business?
No one truly knows. There will, however, be a period of uncertainty, and one that will hit trade. AEO status will not make everything better but it will give a business certain trading advantages.
It may help your company to minimise disruption to your business which in turn, minimises the effects of trading disruption too. Now is the time to seriously consider AEO status if you trade across European borders.
How can we help you?
If you are in need of assistance with any aspect of AEO compliance, here at Synergos we'd be delighted to help. Whether you have questions about the path to compliance or are looking for advice and support to maintain compliance, call 01484 666160 or Email info@synergosconsultancy.co.uk and we'll be happy to talk it over with you.