Your business has worked hard to acquire the relevant International Standard or ISO certification. It costs money and valuable business time, but it is definitely worth it.
What acquiring ISO certification means for your business
Effectively, when you complete an ISO, successfully gaining certification or accreditation, your business is meeting and even surpassing a high set of standards that are internationally recognised through industries of all kinds. It is a tough process, but one that hones and streamlines your current processes, from management standards to environmental standards within your company. There are many ISO standards, covering a swathe of topics and processes, but whichever ISO certification you've gained, you need to know how to use it to your advantage.
Gaining certification is a feather in the cap of your business and shows you are sector leading in more ways than one. The problem is that once the certificate is on the wall, it doesn't mean that trade partners will come flocking – you need to tell them you have reached an ISO standard – therefore you need to market ISO accreditation.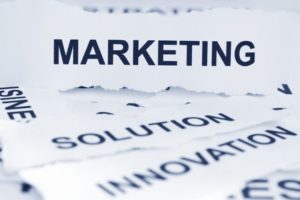 Here are a few ideas of how you can do so:
1. Visual signs
Have you noticed how some institutions proudly display accreditations, news articles and so on in prominent areas? You need to do the same – from a copy of the accreditations at the front desk, to signs outside your building.
2. Harness the power of the media
From local to national press, every media outlet loves a good business story, especially when the business is looking towards international trade. Acquiring an ISO certification of any kind is newsworthy, especially if it promises growth in the area, as well as improved working conditions and so on.
As well as press releases for mainstream publications, take the time to create press releases for industry specific publications and outlets. Many industries have their own publications and by using this latest addition to your business as a hook, you can get your business valuable 'air time' with potential customers.
3. Harness the power of social media
As well as press stories, make sure that your social media streams are full of this latest accolade too, linking tweets and posts back to your website where of course, you will include the ISO certification on the home page, subsequent pages and so on.
4. Think long term
An ISO certification is an achievement for the longer term; therefore you need to start weaving its strands through all printed documentation. Some businesses have documents similar to a prospectus that is used to garner interest of potential trade partners. Ensuring that the ISO certification and as much detail as possible is included in this kind of documentation is essential.
5. Use the ISO logo
Once your business has successfully completed an accreditation, you will be able to officially use the ISO logo. Closely guarded by the International Organisation for Standards, only those who have successfully completed and maintain a standard has permission to use the logo etc.
Maintaining your accreditation means you can maintain your promotion of your business as one that reaches some of the highest standards set by your industry, for your industry. If you've not quite made it to certification yet, or you need some help maintaining your certification, then don't hesitate to contact Synergos Consultancy. Simply email info@synergosconsultancy.co.uk or call 01484 817 444 to find out how we can help.