Although not a requirement of gaining any ISO standard, using an ISO consultancy can bring all kinds of benefits and rewards to a process that can be both long and intensive. An experienced consultant can add value to this process as well as making it smoother.
Choosing a consultancy to work with need not be difficult, especially if you ask the right questions. Determining the level of expertise, skills and experience can be difficult if you are not really sure what you are looking for.
10 considerations to take on board when choosing an ISO consultant:
Does the company have the necessary qualifications and evidence to back up claims they make?
Can they and will they provide references regarding work they have completed for other companies
Is the firm or consultant a registered member of any recognised organisations?
Do they have experience of not only working on the ISO standard you seek, but a company similar in size and industry as yours?
What training do staff have? Will there be any additional training needed?
What level of professional indemnity insurance does the company have?
Does the consultancy have the capacity and resources to devote to the project?
Does the company have a viable past record of trading?
What are the fees? How and when are they charged?
Is the company financially stable? You can invest in a credit check of the firm if you are unsure.
Synergos Consultancy recognise the importance of a business like yours gaining important traction within your industry, as well as the global market. Successfully completing the ISO processes will have an enormous impact on your business in how it operates and in expanding your customer base. This is why we can work successfully with your company to gain ISO 9001:2015, ISO 14001:2015, ISO 27001:2013 and ISO 17025:2005.
What we offer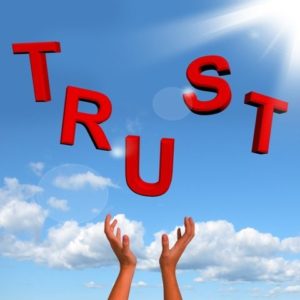 As a business, you will already have processes and policies in place that have served you well. For some companies, gaining ISO certification means stepping up or adding to these processes, which can be difficult, especially if you are unsure what you are adding or deleting and why this needs to happen.
But remaining compliant is essential which is why we offer an auditing process to ensure long-term compliance.
ISO certification means inspiring confidence and winning trust in your trade partners, two factors we keep at the forefront of the process. These standards are not tick box exercises but processes that make a real difference to your business.
These standards, along with AEO status, show the world markets that you are compliant, trustworthy and have the ability to meet high standards and expectations.
But don't just take our word for it. Take a look at what other companies have said about our service. The support and guidance we provide last for the entirety of the registration process and with membership of key organisations ourselves, we understand you need a streamlined, responsive, cost-effective service.
If ISO certification is something you're considering, then why not contact Synergos today on 01484 817 444 or email info@synergosconsultancy.co.uk to gain a better understanding of how we can help you reap the benefits of ISO certification.