ISO standards are a family of certificates and accreditations that companies from across the globe can subscribe to. By meeting key operational tasks and standards in certain areas, a business can be awarded one of many types of certification.
The importance of ISO certification is not to be undermined; these standards present a communicable level playing field from one business to another. When language could be a barrier, these standards can speak volumes to potential new partners.
ISO 9001:2015 is the latest batch of revisions to a standard covering Quality Management Systems. ISO 14001:2015 is the latest standard that looks at Environmental Management Systems. Both are lauded as some of the most important standards a business (especially one that is service based) can gain: they show potential trade partners you have robust quality management systems in place and that are serious about minimising your impact on the environment, important for trade sectors and countries keen to reduce emissions and so on.
On paper, it can look an onerous task to be able to meet these standards. In practice, it can mean many staff hours and long hours finding, creating and pulling everything together. For many, the time is well spent with accreditation or certification awarded. But, there can also be disappointed. Just when you thought you had jumped the final hurdle, you find there are many more to come.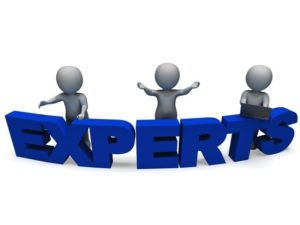 How can an ISO consultancy company help?
There are many advantages to investing time and money with an ISO expert company:
Important for your business – the impact of receiving an ISO certification can have a huge positive impact on your business. It can open many new doors and present your company with a wealth of exciting opportunities. Working with an ISO expert company can help to reach this important milestone faster.
Fresh perspective – you know your systems inside and out. You know that your environmental policy is robust, and your quality management systems are all in place. But, do they reach the standard? Are they as robust and versatile as you need and want them to be? Can they really withstand the pressure of international business? The smallest of changes can have the biggest of impact and a fresh perspective provided by a fresh pair of objective eyes will make a huge difference.
Actionable advice – gaining ISO standards is not rhetoric. They are important business standards that speak volumes about your businesses ability to deliver your product or service. When something is so important, you need clear, actionable advice and guidance.
Invest for great rewards – when budgets and operating margins are tight, it can be counter-intuitive to pay for a service that essentially, you may think, you can do yourself. It just means slaving away over your desk… but support, guidance and advice from a company who works daily in the fast-paced world of ISO standards will have an impact.
Your business is everything. Gaining accreditation and certification such as ISO 9001:2015 and ISO 14001:2015 will speak volumes to your trade partners, as well as propelling you beyond the reach of your competitors. Why not speak to Synergos Consultancy today on 01484 817 444 or email info@synergosconsultancy.co.uk to see how much easier gaining certification is with an expert by your side.