As you would expect, ISO 14001 Environmental Management Systems certification has many fantastic benefits for a business, big or small and across all sectors and field. Some of these benefits are obvious, but there are other benefits to meeting this standard that you may not have thought of.
If you are considering this standard as another feather to add to your business cap, you may be wondering what the real benefits and advantages are.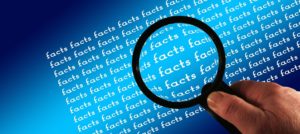 Every company, irrespective of its size, number of employees will benefit from ISO 14001, including those in industry, manufacturing, services and trade related sectors too. If you want to limit the impact of your business on the environment, ISO 14001 is the certification you must look at.
8 Key Benefits of ISO 14001
There are some obvious benefits to meeting this standard, and other benefits that come as welcome additional advantages:
Cost savings – in some cases, these can be significant as ISO 14001 places greater emphasis on resource, waste and energy management. For many businesses, this is a significant issue that they face daily, how best to minimise waste and the cost of processing it.
Reputation – impressions count. As a business, you want to show customers and trade partners that you are a credible business within which to trade. Environmental concerns are real and tangible; ISO 14001 show you are playing your part in reducing the impact of industry on the environment.
Control – controlling environmental impact now and in the future, is paramount for any business but with ISO 14001, you go one step further. Impact is quantified and monitored, with ongoing reviews to ensure that environmental impact remains under control.
Compliance – environmental rules, regulations and laws have changed considerably in recent years and they will continue to change over coming years; ISO 14001 ensures compliance, and certainly secures the foundation to future compliance.
Supply chain – environmental awareness is not just about repurposing and recycling in one area of your business but right across it, including along the tentacles of your supply chain too.
Protection – a little known benefit is that ISO14001 with its compliance and monitoring capabilities extends protection to the company, its assets, shareholders, directors and, most importantly, to your staff. It certainly makes your business robust in an ever-changing and demanding business world.
Decreases publicity liability insurance – you may not have realised that ISO certification can benefit your business by reducing costs in other areas too, such as ISO 14001 reducing public liability insurance costs. Your business is less of a risk, thus premiums should decrease.
Grows your business – ISO 14001 opens doors. It is an accolade of which you can be rightfully proud. And it opens doors for you. With other businesses wanting to trade with like-minded, forward thinking businesses, ISO 14001 is an attractive certification in a potential trade partner.
How can we help you?
Click here to download our free ISO eBook. And if you would like to help us out, take part in our market research for the chance to win a £50 M&S voucher.
For more updates follow our Linked in business page
If you're in need of assistance with any aspect of certification here at Synergos we'd be delighted to help. Whether you have questions about the path to certification or are looking for advise and support to maintain an existing standard call 01484 817 444 or Email info@synergosconsultancy.co.uk and we'll be happy to talk it over with you.