Even though you may not realise it, International Standards (ISOs) are everywhere, informing and shaping the products and services we buy, ensuring safety and quality.  Conforming to the standards set, help to reassure consumers that businesses they buy from are operating in a safe way, producing reliable goods without unduly harming the environment.
And there are many more benefits other than reassurance: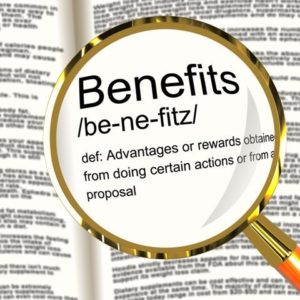 #1 Economic benefits
Research from many countries suggests that these standards help to boost the economy. In the UK, $8.2 billion is thought to have been contributed to annual growth in Gross Domestic Product (GDP). In Canada, the figure thought to have been injected in the economy since 1981 is said to be around $91 billion.
#2 Business benefits
For a business, International Standards are thought to bring many benefits:
Cutting costs through improvement in systems and processes
Increasing customer satisfaction with improvements in safety and quality
The ability to access new markets is also a benefit as products and services can be compatible
Reducing the impact on the environment; key in the modern-age where we are all more conscious of the impact on the local and global environment
#3 Consumer benefits
There are over 21,000 standards that touch on most, if not all aspects of modern life. And there are many benefits to this:
Consumer confidence can be increased when they see the International Standard logo, trusting that the product or service is safe and reliable, as well as of good quality
Increased confidence when it comes to particular aspects of products is key too, such as toy safety
Consumers are included in the process of creating and writing International Standards that are as broad as possible.
#4 Government benefits
For governments, there are also benefits that are not just linked to the economic factors as discussed in the first point.
This scheme has meant that governments can benefit from:
Expert opinion of ISO standard teams and groups have meant that when regulations are created, their opinions and skills can be relied upon
Opening up global markets has no doubt been a key benefit; these standards have meant that the movement of goods, services and logistical technologies are now compatible making trading easier but also safer too.
Is there an International Standard right for your business?
There are all kinds of standards covering all kinds of services and goods, as well as processes commonly used in businesses across industries and sectors.
The process of attaining certification is not to be feared, simply because it is a process similar to an audit. It identifies weak areas of your businesses and processes, highlighting what can be done to change these areas, which can only mean one thing – your business is better and stronger in a tough market place.
Get expert help
Many companies buy in specialist consultants to help with this process, a service offered by Synergos to a wide variety of clients across a number of niche markets. This means you get all the best services and learn from the process even more. If you'd like to benefit from Synergos' experience in bringing ISO certification to your business, simply get in touch by emailing info@synergosconsultancy.co.uk or calling 01484 666160 and we'll be happy to talk you through the process.
Published 13/06/2016