An Authorised Economic Operator (AEO) company is an economic operator who, according to the UK Government factsheet, satisfies certain criteria – meaning they are considered to be a company that is reliable in their 'customs related operations' through the European Union (EU).Meeting these criteria mean that as an AEO certified company, you are entitled to certain benefits when it comes to trading and moving goods throughout the EU. This may see you enjoy easier access to certain customs simplifications, special procedures and so on. Applying for AEO status should not be too onerous a task for a business, providing that you have thought about the process beforehand. So what should you be asking of your business before you apply for AEO status? And who can help you attain this credible status with European trade partners?
Is AEO status right for my business?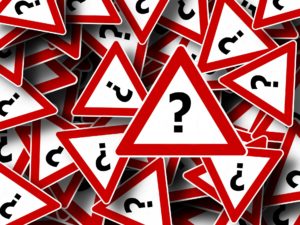 Any business involved in the international supply chain is eligible to apply for AEO status. In fact, in such cases, this accreditation is growing to be essential. If your business regularly carries out customs related activities within the EU, applying for AEO status, irrespective of the size of your business, will be key in helping it grow. This includes businesses such as logistic operators, carriers, freight forwarders and customs agents.
Is my company financially sound?
Ensuring you have the necessary financial arrangements in place is key to a smooth AEO accreditation process. It helps to perform an internal audit that will show areas needing modifications and improvement.
What systems do we have in place at the moment?
There are various codes of compliance as part of the AEO accreditation process, some of which your business will already be doing. An important first step – but one that many businesses fail to take – is to perform an audit, comparing their current business processes and systems against those required as part of AEO status. It may be that in some areas, your business is more than compliant but it will also highlight other areas that may need further work.
Which AEO status should we apply for?
There are two types of authorisation;
Security and status – also known as AEOS, this is issued where a business fulfils the criteria for customs compliance, such as through appropriate record keeping, financial solvency, and security and safety standards
Customs simplifications – known as AEOC, this criterion looks at record keeping, financial solvency and practical standards of competence, along with profession qualifications related directly to the business sector in which a company operates.
Do we have to go it alone?
AEO status is one that many businesses have already reached, using the kite mark as an effective marketing tool. For companies who don't apply for the status, the impact will not be immediately obvious but, over time customs will begin to focus on companies carrying this important status. The need for your business to have AEO is all too apparent but it is not a process that you need to complete by yourself.
How can we help you?
If you're in need of assistance with any aspect of certification here at Synergos we'd be delighted to help. Whether you have questions about the path to certification or are looking for advise and support to maintain an existing standard call 01484 817 444 or Email info@synergosconsultancy.co.uk and we'll be happy to talk it over with you.
Published 14/09/2016