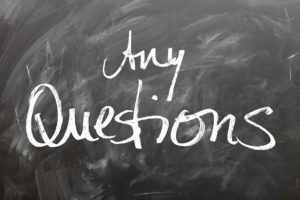 It's been a long six weeks but with the school summer holidays nearly over, our thoughts once again turn to starting a new term afresh.
For anyone returning to work, there are many activities and tasks, all essential, that need to be completed. And one is to refresh people's memories of safe 'health and safety practices and policies'.
Collective groan
But let's be honest: mention 'health and safety' and there is an audible, collective groan. But it is essential. Designed to keep everyone safe – employees, employers, students of all ages and so on – it is critical to the ongoing success of any organisation, from a school and college to the workshop of an iron works.
But the collective groan is not so much about the topic but about the way in which it is normally delivered. Informative it may be, but dull, boring and more than a little dry, health and safety training is something that many employers know must be done, but rattle through it. No more than a tick box exercise will compound people not taking it seriously.
It's time to make health and safety refresher training more fun…
Real life situations
First and foremost, there is nothing better than the golden glow of hindsight to help us learn about where things went wrong and how we can change our methods and practices so that health and safety improves.
There are all kinds of real life situations you can use and many ways in which to use them. Ask the group to brainstorm what went wrong and when. Ask them to identify the point of 'no return' and what needs to change?
Ask the group to reflect on their own practice – are there times they vigilance and health and safety practice becomes complacent?
Humour – you can use it (appropriately)
Health and safety is an important issue. Not following accepted practices and policies can have dire consequences – just do a Google search and you will see the stories of real people hurt as a result of health and safety transgressions – but, there is also a lot of problems with perception of health and safety. And this is where appropriate humour comes in.
Health and safety is often used as an excuse not to do something. But with the right risk assessment in place, very few activities are 'off the list'.
Group work challenges
There are all kinds of challenges you can set your group and for refresher courses, it really should be about reminding people of the basics.
Of course, accreditations such as CHAS are well worth looking at because it offers all kinds of ideas for health and safety training and refresher training. There is also an opportunity to share good practice when it comes to training, how others are doing it and the exercises they use to get important messages across.
As an independent consultant, we can help you with CHAS accreditation or certification. And we can help you rev up your health and safety training to make it fun, but without losing the important messages.
How can we help you?
Click here to download our NEW FREE eBook, informing you of the benefits of CHAS to your business.
If you're in need of assistance with any aspect of this accreditation here at Synergos we'd be delighted to help, call 01484 817 444 or Email info@synergosconsultancy.co.uk and we'll be happy to talk it over with you.