Why are so few UK companies ready for International Trade Changes? This is quite a troubling question considering the apathetic response throughout the UK and Ireland towards the take-up of the AEO scheme. Countries like Germany and Holland have seen companies embrace the scheme in their thousands, compared to the low hundreds in the UK.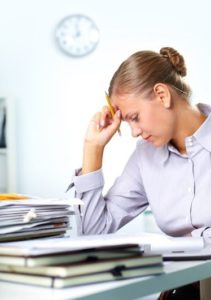 The AEO (Authorised Economic Operator) scheme started back in 2008 but the terrible events of September 2011 in New York really brought into focus the security issues, particularly those relating to terrorism, organised crime and others. The urgent need to protect and secure the international supply chain was brought into stark relief and galvanised the European Union into action.
Financial Penalty
Although the AEO scheme is governed by HMRC changes are afoot which will affect every organisation within the EU that is involved in the supply chain such as:
Exporters
Importers
Carriers
Freight and Logistics companies
Manufacturers, and others.
In brief, the Union Customs Code will come into force in May this year (2016). The indications are that this will bring significant benefits for AEO accredited organisations; not least among these is the exemption from the financial penalty which non-AEO accredited companies will have to pay. A figure between 8-12% of inventory duty has been rumoured, according to MyLogistics magazine.
What can AEO do for you?
Having AEO accreditation demonstrates loud and clear to your partners and clients that your organisation has achieved the highest standards of excellence and meets the criteria that require you to show a good record of:
Customs compliance
Top quality security and safety standards
Management systems which allow customs controls
Proven solvency
Across the EU area AEO certification can bring a host of benefits in terms of achieving greater company efficiency. These include faster clearance and priority at points of entry; easier access to customs authorisations and reduced need for data requirements, basically reducing the time it takes to clear customs. In the future it is expected that these benefits will extend to include access to guarantee waivers and centralised customs clearance, plus others which will be offered to AEO accredited companies operating outside the EU.
How to Get Started with AEO Certification
There are three types of AEO certification and whichever certificate is held your company will reap the benefits. These include customs simplification and safety controls, recognised status across the EU and a useful industry kite-mark. The three types are:
Customs Simplification AEO Certificate, for meeting criteria concerning customs compliance, record keeping standards and financial solvency.
Security and Safety Certificate, for the above plus maintaining appropriate security and safety standards.
Combined Customs Simplifications/Security and Safety AEO Certificate. Self-explanatory – a combination of the above for those who want to benefit from both types of certification.
The bottom line is this: becoming AEO accredited will reduce the time taken in getting through customs, thereby reducing the time involved in goods supply flow, thus increasing profitability. AEO is going to affect the supply chain UK businesses large and small urgently need to get up to speed before we find operations moved abroad to organisations which have had the foresight to embrace AEO and the many benefits it holds.
If you're looking into gaining AEO certification for your business, why not gain some assistance by contacting Synergos. With a wealth of experience in helping clients improve the processes and systems within their businesses, we can help take the pain out of AEO and help your business reap the benefits. Simply call us today on 01484 817 444 or email info@synergosconsultancy.co.uk for assistance.