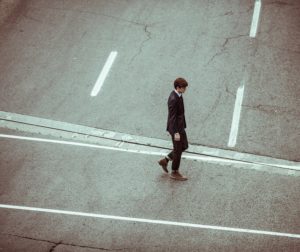 A lone worker is an employee who works out of sight and sound of other employees. Even when there is communication, such as via radio or as an employer you can use a mobile phone and other tech to 'maintain' contact, lone workers are at significantly more risk of harm than colleagues who work in teams.
From a health and safety point of view, are you doing all you can to ensure a lone worker's personal safety and well-being?
1 Risk Assessment
There are many hazards and risks to working alone, whether that is someone staying late at the office or being out on patrol. Environmental risks and social risks are those that need to be considered in detail, along with any other hazards that present themselves.
2 A specific lone worker assessment
The key question to answer is whether people should be lone working? In essence, working on your own is not the best means of working. Some of the risks you have identified above will be magnified when they are faced by a lone worker, whether they are 'comfortable' with facing the risk or not. A specific lone worker assessment will consider the vulnerability of the lone worker, irrespective of gender but in light of the environmental and social risks you identified earlier.
3 Training
Lone working is a different way of working. Some people enjoy spending part of their shift 'on their own', whilst others accept that it is 'simply the job'. However, a lone worker needs to have a bigger sense of themselves and the surroundings they find themselves in. Every lone worker needs specific lone worker training which will include on-the-spot risk assessment, as well as policies and procedures.
4 Lone working policy
For some industries and sectors, lone working is common. For example, a property surveyor will often work alone, staying in touch with colleagues via various means such as submitting reports, sharing appointment diary and so on.
But there are times when lone working is not the norm or is not welcomed as being part of the job. As an employer, you need a clear policy around lone working, how you define it, and how it should be handled and so on. For example, there may be workers who shouldn't work alone, such as students or trainees etc.
5 Encourage cooperation
There are times when people work on their own because no one from their department is available to accompany them. So much concern could be removed by encouraging working across departments, even across companies and other organisations. Working in pairs won't always guarantee safety, but it certainly reduces the angst of lone working.
The big questions – HOW will you know something has gone wrong? WHAT happens? WHO is responsible?
The time that a crisis in lone working is identified is when something happens, such as someone being late back in from their shift or not making contact. All too often, people are unsure what to do and how to start the process of making sure their lone working colleague is safe.
How can we help you?
If you are in need of assistance with any aspect of Health and Safety management, here at Synergos we'd be delighted to help. Whether you have questions or are looking for advice and support to maintain standards, call 01484 666160 or Email info@synergosconsultancy.co.uk and we'll be happy to talk it over with you.