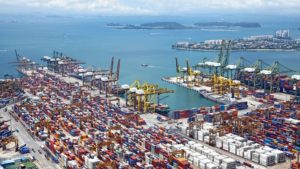 Brexit is creating a lot of uncertainty and so it is no surprise that businesses who import and export are looking to AEO status as possibly being of value.
But what is involved in the process?
Applying
It is HM Revenue & Customs (HMRC) who are tasked with the role of authorising AEO status to businesses.
To apply, you will need to complete an application form and submit this to HMRC. They will send an acknowledgement of your application.
They will then arrange to visit you, to check that your supplementary documentation is in order.
These documents are referred to throughout the application and questionnaire process and must be available when the visit takes place.
Timescales
Once you have satisfied all the relevant criteria, your certificate will be issued within 120 days. It will come into effect on the tenth working day after the date of issue.
This timescale could be extended by either you or HMRC so that any remedial issues can be addressed, something that many companies find they need to do.
Other custom authorities in the European Union have 60 calendar days to comment on your application, another aspect that can potentially slow your approval.
What happens in cases of non-acceptance, rejection or you withdraw your AEO application?
AEO applications are automatically rejected for two reasons;
You are the subject of bankruptcy proceedings
You or your legal representative for customs purposes are convicted of certain serious criminal offences.
There are also other cases in which you may find your application is returned;
Incomplete – if your application form is incomplete with important details missing, it will be returned for you to amend.
Not up to standard – AEO status is conferred to companies and business who meet a certain set of standards. Not meeting these will mean that you won't be granted AEO status but you will be given time to bring things up to scratch. However, you'll be given a time frame in which you must complete this. If you fail to do so, your application will be rejected.
Withdraw – if, however, you recognise that you can't meet the standards in the time allowed, you can withdraw your application until such time you know you meet the required standards.
You can also request a review of your application if it is turned down as you can appeal the decision if you think it is wrong.
Maintaining or revoking your AEO status
AEO status needs to be maintained and that means keeping up the standards. When things change, you will need to notify HMRC who, if they deem that your business is no longer meeting AEO status, may revoke it.
You'll be given chance to put things right, but your AEO status will be suspended in the interim or if you don't make the changes, revoked completely.
Is AEO status worth it?
There are many businesses with AEO status who say that it has allowed them to trade and move goods across borders quicker and easier than when they didn't have the status. Although it is not clear how Brexit will affect it, this isn't stopping business applying for it.
How can we help you?
If you're in need of assistance with any aspect of certification here at Synergos we'd be delighted to help. Whether you have questions about the path to certification or are looking for advice and support to maintain an existing standard call 01484 817 444 or Email info@synergosconsultancy.co.uk and we'll be happy to talk it over with you.