If you operate on a global or European basis, you will be aware of the need for a secure, reliable supply chain. Any weak link in this chain can spell disaster not just for your business but for others too.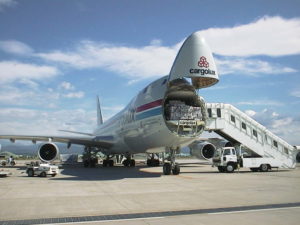 There are various initiatives and certifications that can attempt to show potential trade partners that you are reliable and that your business operates in a way that means the supply chain is secure against a number of threats, including terrorism – and the favoured is AEO status. Reliability is also reflected in internal controls and procedures, all of which highlight compliance as well as efficiency.
The UCC
Alongside AEO certification, there have been changes in the Union Customs Code (UCC). Basic customs laws have, until now, been far from basic – businesses have seen them as complex, a conundrum of hoops through which jumping was a long and arduous task. These changes will significantly simplify the process and for those with AEO status, the process should also have significant benefits.
The UCC changes came into place on 1st May 2016 and there will be a transitional phase, which will be completed by 2020. There are some aspects, such as IT systems and so on that will take time to change to meet these changes.
What does AEO status actually mean?
If you are in doubt about AEO and what it could mean for your business, its working definition should be music to your ears. It is a status and an accreditation that separates you as being compliant and trustworthy, an economic operator who as a result, is entitled to receive favourable treatment.
The standards within AEO are common throughout the UCC too, with many benefits including financial.
The AEO promises:
Duty deferment guarantee reduction
Ease of movement
Centralised clearance
Self-assessment
Likewise, there are certain criteria that need to be met that instantly show potential trade partners and custom officials that you are a business with everything in order, from offering a comprehensive guarantee to being an authorised weigher.
Reduction in custom procedures
A common complaint regarding export and imports has been the increasing use of excessive paperwork and red tape. It can make the simplest of transactions into a more complex, almost insurmountable hurdle.
The UCC promises to reduce certain procedures such as transit, storage and processing.
The changes are happening – and they are happening now!
The UCC regulations came into legal force on 30th October 2013. Their legal application is from 1st May 2016, which means anyone now importing and exporting may find there are changes to how things are done.
These changes will be phased into operation between now and December 2020. There are still discussions ongoing but here in the UK, and more businesses are applying for AEO status. Thus far, 354 certificates have been issued. In the EU as a whole, 13,385 AEO certificates have been issued, with Germany holding the biggest share at just over 6,000 AEO certificates.
As an international trading company, can you afford to miss out on AEO status? Here at Synergos Consultancy, we know only too well how a busy business may need assistance with completing the somewhat complicated AEO application. Call us today on 01484 817 444 or email info@synergosconsultancy.co.uk to find out more.