Here in the UK, we're all well aware of the benefits of AEO, but now it seems Australia could see the cost of exporting to Asia slashed as they are brought into line with other major trading nations all over the world.
The scheme is believed to be worth in the region on $1.5 billion for every 1% increase in Australia's efficiency of transport and logistics supply chains, according to The Department of Immigration and Border Protection (DIBP). The streamlined export process should see the Australian economy prosper once introduced nationwide.
Ringing the changes, and reaping the benefits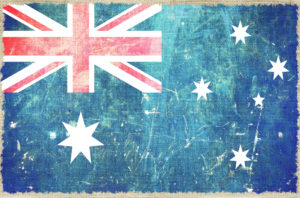 Australian businesses are learning more about Authorised Economic Operator (AEO) schemes and their important framework of standards for trading partners that recognise and understand each other's customs and security regimes. More than 58 other jurisdictions around the world already operate under the AEO framework including China, Japan, India, Singapore, Taiwan and South Korea. The AEO schemes were introduced by the World Customs Organisations (WCO) in 2005 and have seen huge international uptake since launching, resulting in improved efficiency in regard to international trading of goods.
This month saw the launch of the Australian Trusted Trader (ATT) programme. Eventually, this programme should see accredited export businesses receive streamlined customs and security clearance in countries that have a mutual recognition agreement with Australia.
How AEO can impact international trading
To show how AEO schemes have appositive impact on international trading, the Centre for Customs and Excise Studies (CCES) at Charles Sturt University looked at New Zealand's imports and found that goods from traders who were a part of the New Zealand AEO scheme are 3.5 times less likely to be inspected or held up on arrival in the United States of America.
Professor David Widdowson is head of school at the CCES and a leading advocate and advisor on the introduction of the ATT scheme who believes that an AEO accreditation is imperative for international supply chains.
"When exporters send goods overseas and they get held up, there's basically two ways that countries are dealing with them," he said. "There those that come from a known secure supply chain – such those where a mutual AEO agreement is in place – and they're treated as low-risk; and then there's the rest, which are treated as high-risk.
"Without being part of an AEO or trusted trader agreement, Australian exporters are more often likely to fall into the latter category.
"In some jurisdictions it can be very difficult to be accepted onto an AEO scheme as an importer, so big multinationals often actively look for partners and suppliers who are already accredited to a scheme in their own country – and won't deal with anyone who isn't. They don't want to run the risk of their non-accredited parts of their supply chain compromising their status on the scheme.
The aim of the ATT includes priority access for trade services, expedited border clearance and reduced or priority inspections.
The pilot phase of the scheme is due to be completed within this financial year with only 4 companies taking part initially; Boeing Aerostructures Australia, Devondale Murray Goulburn, Mondelez Australia and Techwool Trading. More companies will be included over the 12 month pilot phase until the number reaches around 40. Companies from all industries are expected to be included so that the effects of the scheme can be monitored across all businesses. Once the scheme is in full effect, companies can request to be accredited by filling out a self-assessment form.
Should every company trading overseas explore AEO
It's very clear to see the benefits that Australia will see by getting on board with AEO, but there are still many companies trading in the UK that haven't considered the benefits. If you'd like to talk to an experienced professional about what AEO could do for you, then why not call Synergos on 01484 817 444 or email info@synergosconsultancy.co.uk and we'll be happy to talk you through your options, or help you reap the benefits of AEO status.