How do your trade partners know you can be relied upon? Is it through a relationship, painstakingly built over a number of years? How do you attract new trading partners, convincing them you are a reliable, trustworthy business to deal with? Whereas as once a 'gentleman's word' was good enough to base a business deal worth thousands, today modern businesses here in the UK and across Europe and the world are looking for something a little more concrete. You need to be convinced that you are dealing with the right people. And this, says the British International Freight Association (BIFA), is the reason why a business acquiring Authorised Economic Operator (AEO) status has become more important in recent months.
UCC in the EU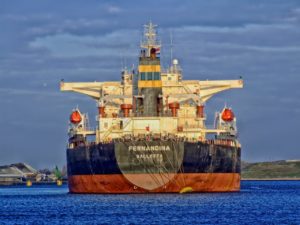 The Union Customs Code (UCC) is being introduced across the European Union (EU) from May 1st, 2016. This will present a number of changes as to how goods cross EU borders as well as some of the transitional arrangements. Some of these changes will be phased in, a process that is due for completion by 2020.
New global shipping rules
On July 1st, 2016 new worldwide shipping rules will come in to force, which means that the weight of every container shipped will need to be verified. This will need to be done by using certified weighing equipment or an approved calculation method.
These two changes – and these two dates – will have a bearing on your business if you operate across borders either into Europe or worldwide.
But what's BIFA's take on it all?
Their Director General, Robert Keen, has been clear on what he thinks acquiring AEO status will mean. Every business is fighting to stand out and being AEO certified is exactly what your business will get. It gives a business, says Keen, the opportunity to examine its standards, identify corporate weaknesses and address these issues, before making a trading mistake that could cost it dearly.
It gives trading partners certainty that their logistics partner has passed tight benchmarks and standards too; making your business stand head and shoulders above one that doesn't have the AEO certification.
A game-changer
AEO, say BIFA, is a game changer and yet it is not mandatory to become an AEO. But for those logistics company and ocean traders looking to meet UCC, they will need to meet a whole new set of customs criteria, potentially setting them on the path for AEO status.
The bottom line is; being AEO compliant and having the certification will make a massive difference to your company. Whilst others struggle and possibly flounder, trade partners will be taking their business to companies that clearly show they are one step ahead of the game.
The time to start the process is now but with many aspects and processes to be examined, making this journey in-house with no outside help will make it a tough ride. Using the specialist consultants at Synergos Consultancy will truly be beneficial, both in terms of cutting through red tape and understanding how close to AEO compliance you may already be. To find out more, simply email info@synergosconsultancy.co.uk or call 01484 817 444 and we'll be happy to arrange a consultation.