It's sometimes a scary thought for business to throw the doors open for an HMRC inspection, but really, if you're doing everything right, there's no need to worry. When putting an application in for AEO, you open up your doors for an HMRC audit to ensure you're compliant with the standards you need to work with for AEO. Doing so with the right preparation behind you will more than likely give you a great feeling once you receive your accreditation, but there are ways to calm the nerves beforehand that will make the whole process less stressful. Here are our top tips on having a calm and productive inspection.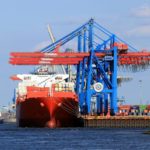 1.  Don't be nervous just because it's HMRC
Like a knock on the door from the police, hearing HMRC are coming to visit can strike fear into the heart of many a freight forwarder, importer or transport company. However, they're really only coming to help ensure you're doing things right. It's important to keep in mind that the worst that can happen is that your application could be rejected, and you'll have to metaphorically pull your socks up and improve your processes so you get a more favourable conclusion next time. This will also give you real insight to how you're performing and how to make things better. If you're already well prepared, there's really no need to be nervous, just make sure you're polite, pleasant and helpful and you're likely to have as enjoyable an audit as possible.
2.   Go through your application again
Reading through your initial application before your visit will remind you of all the questions they're likely to ask or the documentation they'll want to see. They may request file audits, so getting your filing up to date is a good idea to save scrabbling around for misplaced docs. In addition to this, it's well worth getting any working manuals/procedure documents in an easily accessible place for them to view.
3.   Brief your staff
It's likely some of your staff will need to be consulted on some aspects of AEO, depending on the size of your business. Brief them before the event so they can get everything they need, and don't just spring it on them on the day. If you're likely to need their input, make sure they're aware in advance to saves nerves/increase their chances of having the information required at their fingertips.
4.   Perform an internal audit
Do a quick in house audit a few days before your inspection date and give your staff a couple of days grace to sort out any issues. Of course regular audits should be done anyway, but adding in an extra one just before HMRC come in is wise to make sure you're thoroughly prepared
5.   Get some help
If you're worried about whether you're ready for inspection, draft in the professionals to help. Here are Synergos we have experience in managing processes and improving standards and can conduct an audit to highlight any problems before your HMRC visit.
In conclusion – being prepared is the best way to have a stress free audit. If you're interested in gaining AEO status, or would like us to see what we can do to improve your business processes before you apply, then why not get in touch today!
You can reach us on 01484 817444, email info@synergosconsultancy.co.uk or visit our website www.synergosconsultancy.co.uk