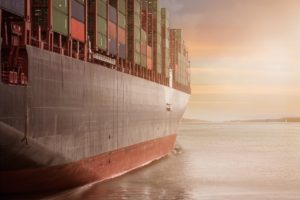 AEO is a certificate that effectively demonstrates that the role of a business in the international supply chain is effective. It is an internationally recognised mark of quality and for your small business, it will make a difference to how your business is perceived. With the uncertainty of Brexit, for any small business, bolstering their business for the future with AEO may be no bad thing.
What is AEO?
Authorised Economic Operator status is not mandatory although there is growing encouragement for businesses who trade across Europe and beyond to consider applying for AEO status.
As a small business in the EU, you will be eligible to apply if you trade with non-EU countries. You could be a small logistical operator, carrier, freight forwarder or a customs agent, importer, exporter or manufacturer.
The UK is currently lagging behind other countries when it comes to AEO status applications. Many small businesses are also wondering if applying for AEO is worth it.
Will AEO status benefit small business?
It is a quality standard, an international measure that trade partners and counterparts in Europe and beyond will understand and value. For any business involved in cross-border trade, this is welcome news.
For a small business, there could be some specific benefits such as;
Priority clearance – with AEO status, the theory is that goods should move quicker across borders. This is clearly a commercial benefit that will benefit a small business.
Reduced administration – as a small business, being weighted down under red tape and paperwork can make trading and expansion with global trade almost impossible, AEO status reduces the level of paperwork, freeing small business to explore new markets.
Traceability – being able to trace goods and understand the flow of the supply chain is important. AEO status improves traceability throughout this chain.
Improved transport security – another issue that can affect a small business far greater than larger competitors is an insecure supply chain. Terrorism has placed an uncomfortable spotlight on how vulnerable physical supply links actually are. AEO is looking to improve the security of transport and the chain as a whole.
Fewer delays – from goods not being stuck at the border to being able to export quicker, AEO status cuts down on the number of delays that affects cross-border trade.
Customs procedures – notoriously time-bound, with AEO status, as a small business you can cut through a lot of red tape, a benefit that improves trading conditions for any business.
Too big a step for a small business?
It takes several months to complete the AEO application process and with Brexit breathing down our necks, as a small business you may be concerned as to whether you have the resources and time to complete the process before March 2019.
But applications are being encouraged from companies and businesses of all shapes and sizes who trade across borders. And with our help, your small business could be enjoying the boost that AEO status will bring.
How can we help you?
If you are in need of assistance with any aspect of AEO compliance, here at Synergos we'd be delighted to help. Whether you have questions about the path to compliance or are looking for advice and support to maintain compliance, call 01484 666160 or Email info@synergosconsultancy.co.uk and we'll be happy to talk it over with you.