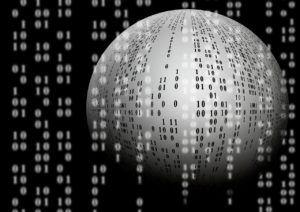 The recent attack on Parliament in London has led to people wondering anew what kind of world we live in and what kind of world our grandchildren will inherit. It seems that danger lurks around every corner and these threats are everywhere, from walking down a street to sophisticated online scams.
For a business, IT security has always been an issue but in 2017, it is an issue that a business, irrespective of its market share or industry, can't afford to ignore.
Looking back at the security threats of 2016, IT experts can give us a better idea of what could threaten our online business world in the coming year. More importantly, a business also needs to be prepared to deal with IT threats and issues.
ISO 27001 Information Security Management accreditation could also be part of your growing range of tools to fend off online hacks and threats.
What we learnt from 2016
·        Mobile payment and banking hacks
Every online communication is potentially vulnerable but in 2016 we saw new forms of online, mobile and banking hacks that compromised individuals and many businesses. As well as protecting your own data, businesses also have to protect payment details of staff and customers.
·        Next generation Heartbleed
Heartbleed is a security bug in Open SSL library widely used to implement Transport Layer Security (TLS). Exploiting the bug was big news in 2016 and with cyber experts suggesting that businesses running older versions of Word still prevalent, they are increasingly vulnerable to exploitation without taking steps to upgrade their systems.
·        Increasingly sophisticated phishing scams
Some phishing scams are easy to spot, especially to the trained eye but in 2016, there were an increasing number of sophisticated and true-to-life looking scams that fooled many people.
Training staff to be increasingly vigilant and updating them on what to look for is an important part of ISO 27001 and online security.
·        Cyber election fraud
Although not an immediate threat to businesses, it sends worrying signals when large Government organisations such as the CIA and FBI are unable to are unable to detect and repel online cyber threats that compromise a system.
·        Cyber insurance
Some predict that in 2017, cyber insurance for homeowners will become a bigger part of the insurance landscape. Whether it becomes main stream or popular is another matter, and whether the business world also takes up the mantel of insuring their online business from cyber threats remains to be seen.
Is ISO 27001 the answer?
ISO 27001 is part of the overall answer for your business to become increasingly vigilant in detecting and pro-active in deterring online attacks and hacks.
Cyber security means being hyper-vigilant but also knowing what it is you are looking for, detecting weak areas in your system and plugging those gaps.
How can we help you?
Click here to download our new eBook, which will inform you of FAQs about the ISO standards and will hopefully allow you to have a better understanding.
If you're in need of assistance with any aspect of certification here at Synergos we'd be delighted to help. Whether you have questions about the path to certification or are looking for advice and support to maintain an existing standard call 01484 817 444 or Email info@synergosconsultancy.co.uk and we'll be happy to talk it over with you.