There are many accreditations and certifications created by the International Organisation for Standardisation (ISO), and one that companies and businesses large and small are being encouraged to achieve is ISO 27001 Information Security Management System (ISMS).
IT Governance, the leading provider of cyber security and ISO 27001 expertise, is urging companies to achieve this important accreditation and it seems that many companies have already taken up the call to complete the accreditation process of this important standard. A recent survey conducted by ISO found in 2015, there was a 20% increase worldwide in the number of organisations and business achieving ISO 27001. 
The benefits of ISO 27001
The chief executive of IT Governance, Alan Calder, is pleased with the increase, noting that in 2015, 27,500 organisations achieved this accreditation. It clearly shows that organisat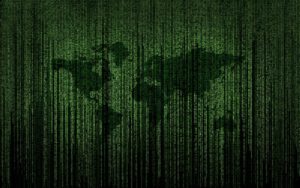 ions reliant on implementing an information security management system will be gaining a competitive advantage in the market place, a clear benefit of opting for ISO 27001.
In the modern age where everything a business generates is stored electronically, it is important to stay ahead of potential cyber threats. And this standard offers practical steps to meet supplier chain demands and prevent ongoing, evolving cyber threats.
Worldwide recognition
ISO 27001 Information Security Management System (ISMS) is recognised across the globe as leading in terms of best-practice framework for implementing key elements for secure management systems.
The standard looks at a wide range of facets including technology used, processes and the people that organisations identify as presenting potential risk to the secure management and storage of their information. Clearly, the aim is to reduce the risk of both a data-breach and cyber-attack.
2015 also represents the first year since records began being kept in 2007, that such a growth in certificates relating to ISO 27001 has been experienced. What is also telling, is the information surrounding the countries that have seen a large level of growth in this standard:
North America – saw an increase of 78% in certificates being awarded
Africa – growth in African companies was strong, with an increase of 63%
East Asia and Pacific organisation – they saw the largest number of certificates, with just under 12,000 ISO 27001 certificates issued. This is because of privacy laws that now make it compulsory for Japanese businesses to achieve the ISO 27001 certification.
Your business and ISO 27001 – a packaged approach
For many businesses, the thought of complying with information security and management systems sends a shiver down the spine. Although taking technology and its security seriously, it can often lead smaller and medium sized businesses to assume they need expensive measures in place. The writing of security protocols and policies can also be difficult.
Working with a specialist, independent consultancy ensures that your company can meet with the requirements of this important standard.  There is no better way of showing potential trade partners that you are a serious business, and one that has tight and current measures in place to ward off cyber-attacks and other online threats.
How can we help you?
Click here to download our new eBook, which will inform you of FAQs about the ISO standards and will hopefully allow you to have a better understanding.
If you're in need of assistance with any aspect of certification here at Synergos we'd be delighted to help. Whether you have questions about the path to certification or are looking for advise and support to maintain an existing standard call 01484 817 444 or Email info@synergosconsultancy.co.uk and we'll be happy to talk it over with you.