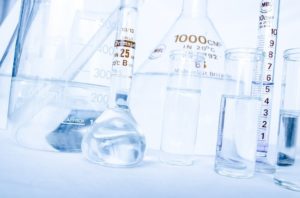 Want to know more about ISO 17025? Look no further! We've produced a handy guide offering details you might not have already been aware of.
What is ISO 17025?
'ISO 17025 general requirements for the competence of testing and calibration laboratories' is the main ISO standard that relates to testing and calibration laboratories. In most countries, this is the accreditation standard that laboratories must hold in order to be considered technically competent.
Why is it important?
It is important for this very reason. In other words, it is the most single important standard for calibration and testing laboratories not just in the UK, but across the globe. A laboratory that has ISO 17025 can demonstrate that it is technically competent and is able to consistently produce precise and accurate data, something that is essential as you can imagine.
What are the benefits of ISO 17025?
Clearly, an internationally recognized standard can speak volumes for a business but for some laboratories, the work and costs involved can be high and that means making sure you fully understand the benefits it will bring;
Access to more contract work and tendering opportunities – the ISO 17025 accreditation is essential if a laboratory plans on bidding and tendering for work from public and government organisations, both at home and abroad.
Improved reputation – an accredited laboratory has shown that it consistently reaches benchmarks and industry standards. In competitive market situations, this accreditation can make the difference between getting a foot in the door or being left out in the cold.
Continual improvement – to maintain the accreditation, at the next review you must show that you are continually improving data quality and laboratory effectiveness. It is an accreditation that can help to drive your business.
A sound basis – there are other accreditations that laboratories will seek as a means of highlighting their skills, practice and procedures. ISO 17025 opens many doors.
Improves record keeping – although laboratories and analysts will be objective and organized in their work capacity, when it comes to record keeping and documentation, this accreditation can be the force for good in making yet more improvements.
What are the steps to accreditation?
There are eight key steps to acquiring accreditation;
Management needs to be on board and assign a project manager or team to drive ISO 17025 forward
There are a lot of information and requirements within the standard thus, most project managers seek to understand the standard in detail before proceeding. They may also gather documentation and policies at this stage too.
This step looks at what works need to be done to meet the standard. Most project managers do this by auditing the processes, procedures and documentation in relation to the parameters of the standard.
A gap analysis highlights the differences between the laboratory processes etc. and what the standard requires.
This information is used to determine the level of cost and resources needed for the laboratory to 'bring itself up to ISO 17025 standard'.
A return on investment analysis will determine if these costs can or will be recouped with access to more work and bigger contracts.
Does the laboratory proceed or not? – why not? A lot of the hard work has been done.
Implementation steps to successful accreditation are taken
How can we help you?
If you are in need of assistance with any aspect of ISO or GDPR compliance, here at Synergos we'd be delighted to help. Whether you have questions about the path to compliance or are looking for advice and support to maintain compliance, call 01484 666160 or Email info@synergosconsultancy.co.uk and we'll be happy to talk it over with you.