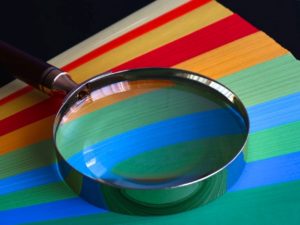 A robust quality management system is a critical element in the continuing success of your business. If you don't know what you are getting right, how do you know which direction to take? What issues are there and how are these being resolved? These are just two questions that need to be asked and answered.
But what does a robust quality management system look like? These are eight vital components of such a system – how does yours measure up?
A robust quality management system will have…
I. A strong customer focus
It is vital that you understand your customers, their needs now and how these will change in the future. Meeting customer requirements and expectations – or exceeding them! – is something every business should strive for but, unless you measure customer satisfaction, how do you know if you are doing this (or at all)?
II. Strong leadership
It is down to the leaders within an organisation to provide a clear vision and focus for the future. Goals need to be set, and they need to be challenging. Why can't your business be sector leading? But to reach these heady heights, your staff pool needs to be unified. A quality management system is part and parcel of this process but how do you lead on it?
III. Strong involvement of people
Involving the people and the talent within your company 'in' your business is also a critical part of a quality management system, mainly because it is people that make your organisation. But people need to be motivated and valued, as well as being accountable for their own performance. Involving people in the creativity and decision-making of your business is also key. How much does your company do this?
IV. A process approach
In other words, it focuses on the activities, resources and processes, how things are produced, products made and so on. But be clear: it focuses on the process and not solely people's involvement. It is not about finding the weakest link in terms of a person, but why the activity or process is not supported. Is it a lack of training, for example?
V. A system approach
And the last point leads nicely on the idea that for a robust quality management system to be exactly that, it also has a keen focus on the system within an organisation. If a key part of the system is continually failing, a robust system would seek to identify why, rather than who.
VI. A focus on continual improvement
A substantial driver, especially in highly successful companies, is looking to continually improve. And if you have the information and data you need in terms of quality of product, services and systems, you can act. Is continual improvement a permanent feature of your business?
VII. A fact-based approach
Accurate data allows for accurate analysis. This provides an objective platform on which to base decisions. Combined with experience and intuition, this is a valuable tool.
VIII. Respect suppliers and trade partners
Driving forward is one thing but not at the expense of all others. Especially in the case of value, a robust quality management system will balance short-term gains with long-term aspirations. It will also be flexible so that results are optimised, especially in the case of costs and resources.
Does your quality management system look anything like this? Do you have such a system?
How can we help you?
If you're in need of assistance with any aspect of ISO or GDPR compliance, here at Synergos we'd be delighted to help. Whether you have questions about the path to compliance or are looking for advice and support to maintain compliance, call 01484 817 444 or Email info@synergosconsultancy.co.uk and we'll be happy to talk it over with you.