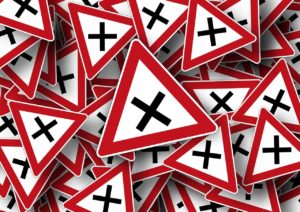 When it comes to providing a quality product or service, you more than likely planned to exceed the competition. But, as time marches on and things get busier, you may not always be providing such good quality. Here are 7 indicators that you may need to revisit your quality standards.
1. Repeating the process
A good indicator that quality management is not optimum is if reworks are required. If the same work needs to be done more than once, it wasn't good enough the first time. Question why this might be. Is there a fault in the process or was the quality manager unsure as to the client's expectation?
2. Increase in costs for maintenance and support
There will always be a cost involved if a quality manager spots a problem at some point in the development stage. However, the cost will be much more significant if the quality issues are not resolved until the project is completed. This indicates that the team delivered less than acceptable work or didn't recognise that the quality was sub-par. Perhaps the testing systems were not up to scratch. One way of overcoming this is to check each component at an earlier stage and implement ongoing quality checks, maybe using checklists. You may even wish to consider third party audits. Aim for your first goal to be to deliver without error. The second backstop goal is to catch errors early on.
3. Unhappy clients
Maintaining client satisfaction is key in developing a successful business. Poor quality management can lead to client dissatisfaction, which in turn may mean that you lose return business, referred business and develop a reputation as a company who does not deliver a high-quality product.
4. Missing deadlines
This can be another source of client dissatisfaction. If a lot of rework is required then this will take time and deadlines can be missed. If your quality management processes are failing, missed deadlines are likely to become commonplace. This is a key warning sign that standards are slipping.
5. Staff morale
No team wants to feel that they are producing poor quality work. Most members of staff will be unhappy to miss deadlines and submit substandard projects. Feelings of having not achieved what was expected can be demotivating and that demotivation can lead to poor morale. If staff morale is low, this can be costly to your business as low morale often leads to high staff turnover, increased sickness and overall less productive staff. Training can be part of the solution here to ensure that everyone in the team possesses a quality mind-set.
6. Exceeding budgets
If reworks are needed then this will be costly in terms of time and money. Your company will need to pay for the additional manpower to carry out the work again, as well as well as any extra materials that are needed.
7. Repeated cost cutting
Be aware that if costs are being repeatedly cut then quality is likely to be put at risk. Companies need to invest in personnel otherwise management and oversight of quality is reduced.  Investment also needs to be made into the preventative maintenance of equipment and replacement of ageing equipment. If this investment is not made you will face an increased likelihood of breakdowns in equipment and product defects or project quality failures.
With ISO 9001:2015, there's really no need to let standards slip. As part of the application process, we can help you put in place procedures and processes that ensure you're always working on improving standards, rather than fixing things once they've already started losing you custom.
How can we help you?
Click here to download our new eBook, which will give you an overview of the ISO standards and the FAQs that will help you understand ISO better.
If you're in need of assistance with any aspect of certification, here at Synergos we'd be delighted to help. Whether you have questions about the path to certification or are looking for advice and support to maintain an existing standard call 01484 817 444 or Email info@synergosconsultancy.co.uk and we'll be happy to talk it over with you.